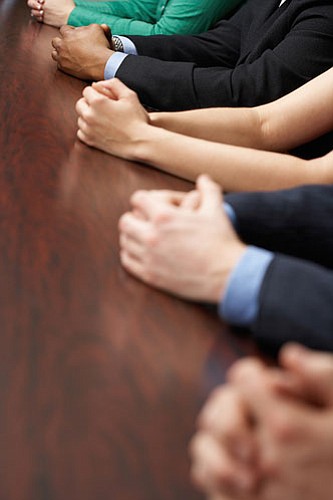 Originally Published: April 14, 2009 6 a.m.
KINGMAN - The Kingman Planning & Zoning Commission will face a light agenda when it meets tonight.
Commissioners will consider three items this evening. Two are one-year extension requests on the preliminary plats for pair of subdivisions, while the third is a request for a rezone.
The first extension of time is being requested by Stanley Consultants, the project engineer for the Sundance Canyon Estates, a residential subdivision designed for 99 lots on 157 acres north of Oak Street and south of the Cerbat Cliffs Golf Course. The project engineer requested the extension of the preliminary plat, stating that the current economic conditions have made residential development difficult.
That same reasoning was also behind the second extension of time request, which was made by Mohave Engineering Associates for the Tuscany Village residential subdivision located on 4.32 acres on the north side of Kino Avenue between Benton Street and Arizona Street.
City staff has recommended approval for both extension requests.
The rezone request is for approximately 8.5 acres located on the east side of Fairfax Street north of Sycamore Avenue and south of Airway Avenue. The rezone would change the land from R-R: Rural Residential to C-2: Commercial, Community Business.
The applicant, AMPAK Enterprises, is requesting the rezone for a future sale to Kingman Regional Medical Center, after which the land would be utilized for medical offices, labs and health centers.
According to staff findings, however, the rezone does not conform with the Kingman General Plan 2020, and requires a minor amendment to the plan before it can be approved. As such, staff has recommended commissioners table the rezone until a minor plan amendment can be considered at their next meeting May 12.
Tonight's meeting will take place at 6 p.m. in the Council Chambers at 310 N. Fourth St. For full agenda details, visit www.cityofkingman.gov and look under "Agendas and Minutes."