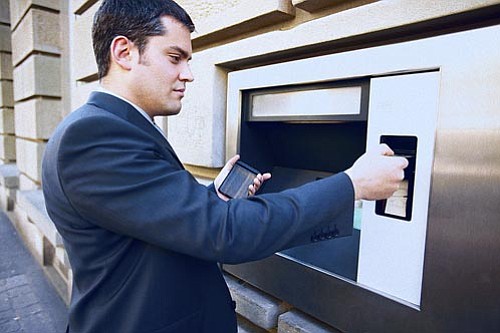 Originally Published: April 17, 2009 6 a.m.
KINGMAN - A local community bank is warning its account-holders to pay close attention to their banking activity after the theft of several laptops containing customer information last month.
Mission Bank, which has two branches in Kingman and a third in Lake Havasu City, sent a letter to each of its account holders on April 10 notifying them that on March 5, the bank's independent accountants' office was broken into, resulting in the theft of six password-protected laptop computers that contained the names and account numbers of an unknown number of bank customers.
"There was some information, I would say 99.9 percent of it is information someone could get off of your check," said bank president Darrell Lautaret. "It was just name, account number and balances as of August 31, (2008)."
Lautaret said the theft occurred at an accountant's office in Orange County, Calif., though he was reluctant to name the firm, since the police investigation was still ongoing.
"They're a big regional firm," he said.
According to the letter sent to its customers, Mission Bank was only notified of the compromised information on April 1.
Lautaret said police have indicated that the theft was of a "smash-and-grab" nature, and that the burglar was likely more interested in the resale value of the computers themselves rather than the information stored on them.
"The police feel this was a break-in for hardware and not data theft," he said.
"They broke a window, jumped in and took the first thing they came to, which was some laptop PCs."
Lautaret noted that the compromised data includes that of roughly 50 other banks. In the month and a half since the burglary, he said none of the banks involved has reported any incidence of related identity theft.
Regardless, he said Mission Bank's employees have been instructed to watch for any suspicious activity, and are more than happy to assist customers who have any security concerns.
"The main thing is we felt, 'Who knows?' so we decided we would notify everyone and ask everyone to be vigilant," Lautaret said.
"We have had staff training and we've flagged accounts that people have asked us to, we've changed account numbers that people have asked us to."
For further information, call Mission Bank Operations Manager Audra Sinclair at (928) 718-2127.