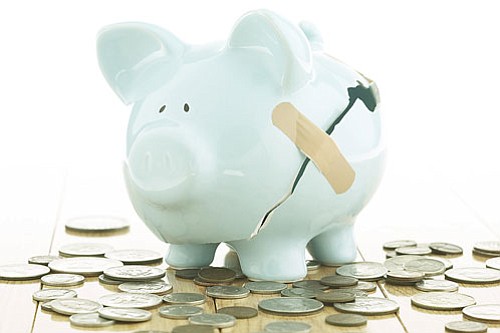 Originally Published: April 27, 2009 6 a.m.
KINGMAN - The Rattlesnake Wash I-40 traffic interchange project will have to wait at least one more year before getting underway, with funding even less certain, according to the new tentative five-year project plan from the Arizona Department of Transportation.
ADOT's new five-year plan, published earlier this month, has pushed Rattlesnake Wash's funding schedule from fiscal year 2013 to fiscal year 2014, and has cut the anticipated level of funding from $18 million to a mere $5 million, making it unclear how or when ADOT will be able to make good on a letter of intent it signed with the city in 2006 agreeing to fund 70 percent of the interchange's $38.4 million anticipated cost.
ADOT Public Information Officer Michele Beggs said it is not unusual for projects in the later phases of the five-year plan to be updated with new cost figures, or moved from one year to another to accommodate updated budget figures or changes in priority. In this case, she said, the department is experiencing an unprecedented decline in revenue and had to adjust the plan accordingly.
"Overall, the (state transportation) board will have to consider project deferrals and program reductions totaling more than $600 million over the next five years, and this includes cuts of nearly $150 million in our current fiscal year 2009," Beggs said. "I think it's indicative of the state of our economy. Just like families and businesses across the state, ADOT's feeling the pinch of today's economy."
Beggs said the reason for the huge shortfalls were shrinking revenues from ADOT's main source of funding, the statewide gas tax of 19 cents on each gallon sold. Since ADOT is not paid for by the state's general fund, it is reliant on people taking to the streets, buying and registering new cars, and guzzling gas - all habits that have fallen far out of favor since last year's gas price spike and subsequent economic downturn.
"Funding is collected by those who use ADOT services, through gas taxes, vehicle registrations, transportation fees and federal transportation sources," Beggs said. "While Arizona has been among the fastest growing states in the nation, state and federal gas taxes have been frozen at the same levels since the early '90s."
As fuel-efficient cars become the rule rather than the exception, Beggs said ADOT is likely to continue seeing fewer gas tax dollars coming in. With Arizona's population growth expected to double by 2025, she said the lack of funding sources could cripple ADOT's ability to invest in new infrastructure to provide for the new residents' transportation needs.
"No new funding source has been identified, so we have to recognize that existing funding methods aren't working, and that we have the collective power and responsibility to resolve this," Beggs said. "We have to identify innovative ways to fund transportation options, we have to determine how we're going to fund our transportation future, and we need to do it now."
Beggs noted that the new five-year plan has yet to be finalized, and that it will only happen after a series of public input sessions throughout the state in May and June. Following that period, the state transportation board will vote on final approval on June 17 in Cottonwood.
Fortunately for Kingman, at least one local ADOT project remains funded and will see completion sometime this summer. The repaving of the city's section of Interstate 40 from Holy Moses Wash to Rattlesnake Wash is scheduled to go out to bid on May 18, and will be awarded at the June 17 board meeting. Once the bid has been awarded, Beggs said, the pavement preservation should begin within a month.