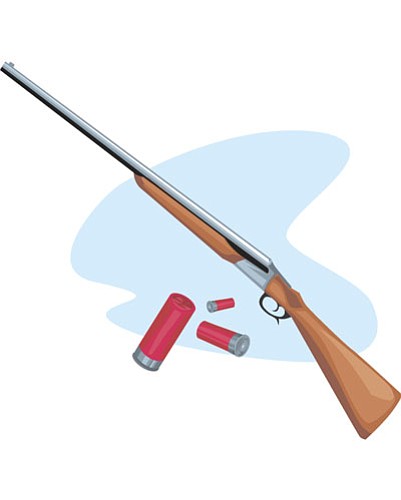 Originally Published: April 29, 2009 6 a.m.
A few weeks ago, I went to a number of local sporting goods store to purchase a brick (500 rounds) of 22-long rifle ammunition to use in our Arizona Hunter Education class.
Imagine my surprise when I couldn't even find a box of practice 22 ammo, much less 10 boxes of the rimfire rounds that used to be on the shelves of just about every sporting goods store you walked into.
When I asked various clerks why there was no 22 ammo and an obvious shortage of other ammunition on their shelves, they all laughed and made snide comments such as, "Ask President Obama" or "You been hiding in a cave? Ever since Obama took office and declared war on the 2nd Amendment, ammo is hard to find."
Thanks to Hunter Ed Instructor Jerry Eaton, we managed to get by for the Hunter Ed class, but it started me seriously looking into the availability of ammunition and even reloading supplies in Kingman area gunshops and sporting goods dealers.
I can tell you this. There is no 22 ammo to be found. And forget trying to find some reloading components like small rifle primers or even some kinds of rifle powder. The availability of most popular handgun ammunition is nil, as are some types of centerfire rifle ammo.
To answer the question of where has all the ammo gone, I asked the National Shooting Sports Foundation which is based in Newtown, Conn.
The NSSF's stated mission is "To promote, protect and preserve hunting and the shooting sports." In the past, they have been a great source of information for me on firearm-related issues.
Here are their answers about the ammunition availability questions that I and apparently a lot of you are asking.
NSSF says, "The shortage of ammunition is real and is caused by several factors including a significant spike in consumer demand, increased demand from law enforcement for training and readiness, Department of Defense demand for training and readiness, and higher prices from commodities."
The NSSF further stated that, "The high demand for ammunition extends across caliber lines. The increase can be seen in most handgun, rifle and rimfire ammunition and on certain shot shell products such as buckshot."
What are manufacturers doing to keep up with the demand?
The NSSF noted that in order to keep up with the demand for ammunition, manufacturers are working 24/7.
NSSF said the ammo shortage is likely a temporary issue; however, it will take time for supply to catch up with demand.
No one seems to know how long it will take for supply to catch up since it is unknown how long this strong demand from consumers for ammo will continue.
So it appears that this frenzy to buy and store ammo is caused by the current political climate that occurred after the election of President Barack Obama.
While the president states publicly that he supports the 2nd Amendment, there are many out there who question the sincerity of that answer.
There are already bills that have been introduced in a number of states that restrict ownership of not only some types of firearms, but now even ammo and reloading components.
That is why consumers, which are really American gun owners, are making this unprecedented run on ammo and reloading supplies.
They're afraid the government is going to do everything it can to stop firearms owners from either owning firearms or make the availability of ammunition so tough as to make guns useless.
In the meantime, forget about finding ammo for your favorite plinking rifle or ammo for the most popular handgun calibers.
It's gone as soon as it hits the shelves at local guns shops, and even the national chain stores in Phoenix and Las Vegas can't keep it in stock.
I'm just hoping that all this anti-gun hysteria, and the resulting feeding frenzy mentality that it has created in America today, changes soon.
Anyone want to sell us some 22 ammo so we can continue to do Hunter Education classes?