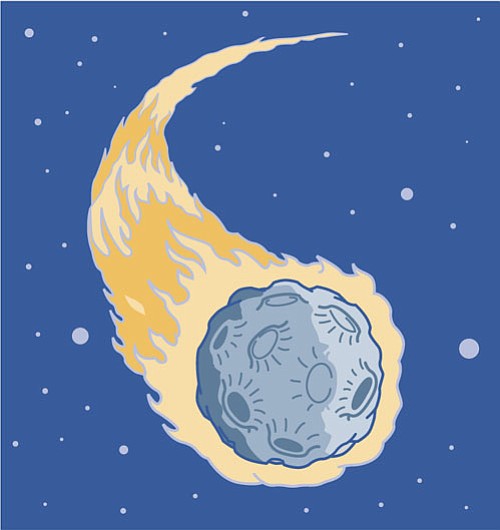 Originally Published: April 29, 2009 6 a.m.
KINGMAN - Mohave County Sheriff's deputies received several reports of a green, glowing object falling from the sky Saturday evening near the Peacock Mountains.
Deputies received the first call at 11:06 p.m. from a man in the 7000 block of Avenida Ramirez. The man told deputies he saw a bright green glow falling from the sky and then a bright flash of white light when the object struck the ground near the mountains.
A woman driving along Andy Devine Avenue reported a similar experience. She told deputies that green glowing object was falling in a north/northwesterly direction and struck the ground with an orange flash.
Four men in the 1500 block of Potter Avenue also reported the strange sight.
Deputies contacted the Federal Aviation Administration, which advised they did not have any missing aircraft in the area. It is believed the object was a meteor.
The Lowell Observatory in Flagstaff also received calls of two similar objects in the sky around 10:45 to 11 p.m. near Flagstaff. The observatory is not sure if the objects were meteors or possibly space junk.
For more information, visit www.lowell.edu/users/jch/sss/blog/
More like this story