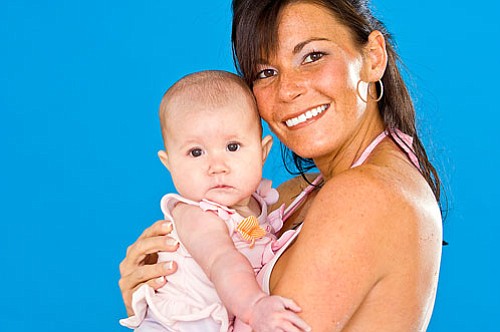 Originally Published: April 30, 2009 6 a.m.
KINGMAN - Routine preventative health care can be expensive, especially when you don't have insurance. The Mohave County Nursing Division is offering a healing hand to all residents. The division offers reproductive health services on a free to low-cost sliding scale to families.
Thirty-year Kingman resident Sharon Noake has provided reproductive health screening services for Mohave County residents in Kingman, Bullhead City and Lake Havasu City for the last eight years. Noake, who is a certified nurse midwife and has a master's degree in midwifery, also spent 12 years as a labor and delivery nurse with Kingman Regional Medical Center.
"We provide confidential, comprehensive family planning services which include counseling and information on risk behaviors and birth control methods for men and women," Noake said. "We also do well-woman checks (cervical and breast cancer screening) and STD (sexually transmitted disease) testing and treatment. We see clients of all ages.
"We see plenty of young adults, people who have no insurance or are under-insured. Most of the time, our services are free. We charge on a sliding fee scale according to household incomes. Anyone whose income is under 100 percent of the federal poverty level will receive free services. The base then graduates up to 250 percent of federal poverty level, which will lead to full payment for services. However, that full payment is still below what one would pay at a regular clinic."
To receive an appointment, call the Kingman office at (928) 753-0714.