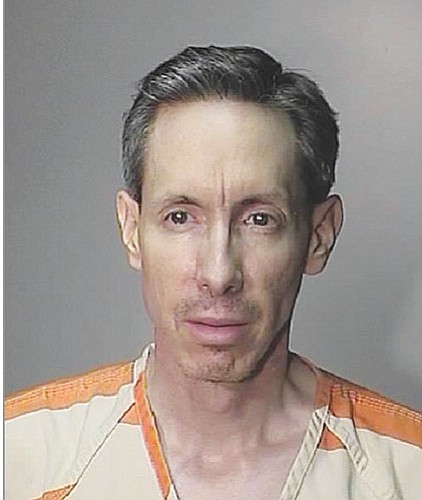 Originally Published: August 5, 2009 6 a.m.
KINGMAN - Warren Jeffs, the polygamous sect leader being housed in the Mohave County Jail, has begun to suffer health problems after initiating another religious fast.
Jail officials became concerned about Jeffs' health after he stopped eating last week. The jail's medical director said Jeffs, 53, had stopped urinating and was suffering from malnutrition.
Officials began force-feeding Jeffs on Friday, according to Trish Carter with the Mohave County Sheriff's Office. He began eating on his own until Monday night. Medical staff resumed the force-feeding Tuesday morning, Carter said.
Jeffs has been in the Mohave County Jail since February 2008 awaiting trial on charges stemming from marriages allegedly involving underage girls. He is already serving two consecutive life sentences after being convicted in Utah on two counts of rape as an accomplice for his involvement in the marriage between an underage girl to an older man.
Jeffs began fasting four months after arriving at the Mohave County Jail and was flown to Las Vegas to receive medical treatment as a result of not eating. He was treated later that year at Kingman Regional Medical Center after another fast in September. At the time, jail officials also limited his praying to three 15-minute sessions a day as a result of knee problems he began to experience as a result of praying for extended periods of time.
Carter was unsure if those regulations are still in place. Jeffs is currently housed in a solitary cell but is allowed to make phone calls and receive visitors.