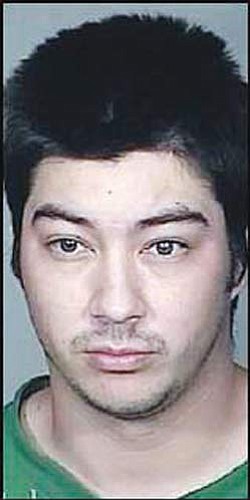 Originally Published: August 7, 2009 6 a.m.
KINGMAN - A Kingman man previously charged with breaking into several homes in March was released from custody Wednesday as part of an agreement to testify against his five co-defendants.
Jessie Dean Padilla was previously charged with five felony counts of kidnapping, two counts of burglary in the first degree, six counts of aggravated assault, three counts of attempted armed robbery, three counts of attempted aggravated robbery, two counts of armed robbery and two counts of aggravated robbery for his role in a series of home invasions March 15.
Padilla was given a plea agreement in which he pleaded guilty to one charge of felony first-degree burglary in exchange for testifying against his co-defendants. The charge was reduced from a dangerous to a non-dangerous felony.
As part of the agreement with the County Attorney's Office, Padilla is allowed to travel outside the state but must contact the office at least once a week.
He will be sentenced after all the co-defendants' cases are finished and faces between three to 12.5 years in prison, probation or a combination of both.
The co-defendants in the case are Chad Jarrett Weitherow, 37; Patrick Jaye Liewer Jr., 18; Mark Michael McLennan, 18; Christopher Lee Holder, 24; and Neil Murico Cannon, 19, all of Kingman.
The charges stem from a series of home invasions that took place the night of March 15. Police say that in each case, several male subjects armed with weapons broke into the homes and demanded money. Several of the homes' occupants were injured, with one homeowner sent to the hospital with broken bones.
Padilla's attorney, Charles Wallace, said his client had received threats against his life. Padilla was housed separately from his co-defendants in the Mohave County Jail, he said.