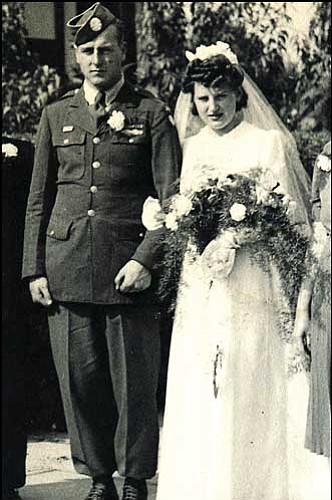 Originally Published: August 30, 2009 6 a.m.
Kenneth & Kathleen Kelley
A tribute to our loving parents, Kenneth and Kathleen Kelley, on their 65th Wedding Anniversary. It was love at first sight for our dad! They were happily married on Aug. 26, 1944, in Leicester, England. Kenneth was in WWII, 82nd Airborne; Kathleen was an English War Bride. They have one son and three daughters, nine grandchildren and 26 great-grandchildren.