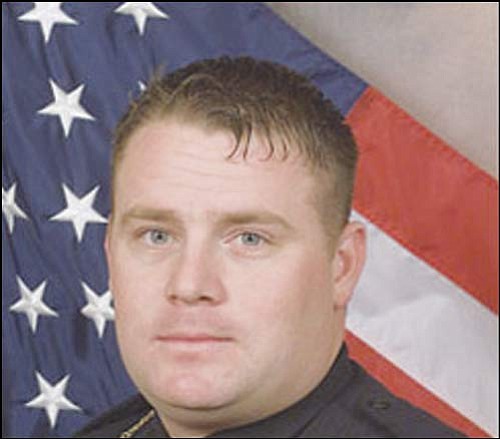 Originally Published: December 1, 2009 6 a.m.
KINGMAN - The Kingman Police Officer who was shot in the line of duty earlier this year has been fired from the department.
Officer Timothy Sparr was fired Nov. 20 for what the city of Kingman cites as "policy violations." The city would not release further information on Sparr's termination without a formal request, which was filed by the Miner this week.
Sparr was hired Dec. 10, 2007. He took a medical leave of absence earlier this year after being injured in August. He returned to full duty Oct. 19.
Sparr was shot once in the arm after responding to a domestic disturbance in the 3100 block of Tanner Street Aug. 2
Sparr and another officer had been on the front porch speaking with the victim through the door. The woman had just passed her baby to the second officer when the suspect inside the home shot the woman in the head, killing her.
The bullet that killed the 26-year-old woman struck Sparr in the left arm. Doctors waited until the bullet worked its way to the skin's surface before surgically removing it.
The Kingman Police Department had no comment on Sparr's termination.