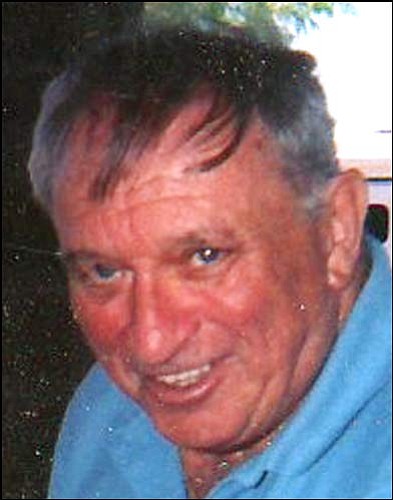 Originally Published: December 2, 2009 6 a.m.
William Joel Hastings, 81, of Kingman passed away Saturday, Nov. 21, 2009, in Kingman. He was born Sept. 23, 1928, in Dunkirk, N.Y., and came to Kingman 20 years ago from Lancaster, N.Y.
In 1976, he earned an associate's degree in Criminal Justice from Erie Community College in Buffalo, N.Y. He retired from Erie County Correctional Facility in Alden, N.Y. He served in the U.S. Coast Guard, was a member of American Legion Post 14, VFW Post 10386 and the Fraternal Order of Eagles, in Kingman.
William is survived by his daughter, Joanne (Gregory) Morreale of Buffalo; his son, Michael (Donna) Hastings of Murrells Inlet, S.C.; six grandchildren; and 11 great-grandchildren. He was preceded in death by his son, Kevin Paul Hastings.
The service will be at 10 a.m. Thursday, Dec. 3, at St. Mary's Roman Catholic Church, 302 E. Spring St. Burial will be Dec. 4 at National Memorial Cemetery of Arizona, Phoenix. Sutton Memorial Funeral Home is handling arrangements.