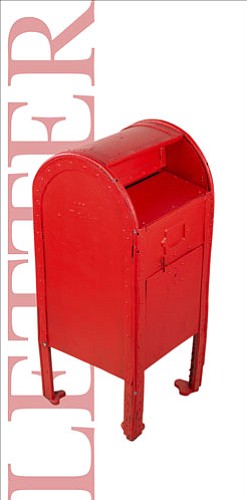 Originally Published: December 17, 2009 6 a.m.
We visited the newly cleaned up and reorganized animal shelter last week and found it to be so much better and "kinder" to the animals housed there. Kudos really go out to the new operating manager, Erin Kenyon, and her staff members who have worked so hard to accomplish this. My husband and I would have loved to take home all of those precious animals, but we already have two of our own.
However, we plan to deliver some dog food and cat food in the next few days.
I am asking all of you to please open your hearts and supply them with at least one large bag of dog or cat food, as well as kitty litter, to help those poor, deserted and helpless animals live long enough to be adopted by our local citizens, if at all possible.
Just think of it - the staff at the shelter certainly can't do it all, so if every family (made up of some 38,000 people in and around Kingman) would donate just one bag of food - or litter - that could go a very long way in saving their lives. I know this sounds like a lot for some folks, but I would hope that anyone reading this will just jump in and do it, and not just say, "Oh, let the other guy do it" - that's the easy way out.
You know, we as humans are mighty lucky that we have food and shelter and can take care of ourselves. Domesticated animals aren't nearly as fortunate when humans desert them, throw them out on the highway, leave them behind when they move away or dump them out in the desert, or worst of all, torture them and leave them to die.
So please, open your hearts by this act of kindness. Those of you with children could allow them to participate in the purchase and delivery (if they can go, too) to instill compassion in their hearts as well.
In speaking to Erin, she also suggested that all are welcome to volunteer to come spend time with the animals to give them some love and attention. This, too, would be so helpful to the animals and staff.
The shelter's schedule is as follows: Kennel hours: Monday to Saturday, 10 a.m. to 4 p.m.; Office hours: Monday to Saturday, 8 a.m. to 5 p.m., and they are located at 950 Buchanan in downtown Kingman, across the railroad tracks and follow the shelter signs.
The Farinellis,
Kingman