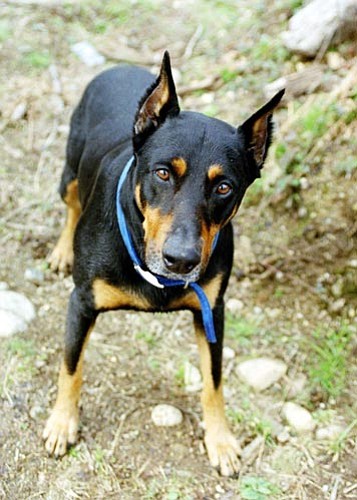 Originally Published: February 15, 2009 6 a.m.
KINGMAN - The County Planning and Zoning Commission on Wednesday continued for 30 days two zoning use permit requests for dog kennels.
The first request was for a private kennel between Jade and Garnet roads. The owners of the property were unable to attend the meeting due to the weather and requested the Commission continue their item to March.
The Commission did allow residents who signed up to comment on the item to speak.
Many of the residents were neighbors who said they had no problem with the zoning use permit request.
"We have a feral dog problem in this county," said Val Starr, who lives within five miles of the property. "The O'Connors (the owners of the property) have taken it upon themselves to care for stray animals. They feed them, take them to the vet and get licenses for them. They've been doing this for years. They've been doing the community a service."
"I don't see why they shouldn't be give a little bit of a break," said Bobby Martin. "They've done a heck of a service for us."
Both Commissioners Joe Bibich and Bill Abbott asked neighbors to remind the O'Connors to get a lease agreement with another property owner to make sure their property met the two and a half acre requirement for the kennel permit.
A second zoning use permit was for a commercial kennel on Verde Road. The Commission continued the item to its next agenda in order to give the property owners, Jason and Tai Barnes, time to get the proposed kennel up to code and submit a plot plan to the Commission.
Several neighbors surrounding the property voiced concerns about having a kennel nearby.
Mary Ann Lorain, whose property is against the back of the Barnes' property, said that the kennel was very close to her property and she could see it from the front window of her house.
Karen Smith, another neighbor, opposed the kennel due to the noise the dogs would make.
A couple across the street from the Barnes, said they had no problems with the kennel.
Tai Barnes said the couple was not originally planning to use the building as a kennel, but were told by County Environmental Health that they needed to get a kennel permit to keep their four dogs on the property. The couple then started to make changes to the building plans, which was supposed to be a workshop, in order to change it into a kennel. The couple submitted the change in plans to the Environmental Health Department, but have not yet filed the plans with the County Planning and Zoning Department.
The continuance granted by the Commission will allow them to file the amended plans with the P&Z Department.