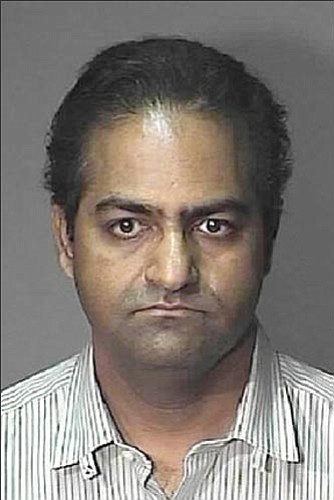 Originally Published: February 22, 2009 6 a.m.
KINGMAN - Dr. Ilangovan Govindarajan and his attorneys have reached an agreement with the Arizona Medical Board, but are still working on an agreement with the Mohave County Attorney's Office.
Govindarajan, 43, of Kingman is charged with 32 counts of sexual abuse and aggravated assault. He is accused of having inappropriate contact with female employees.
Govindarajan is known as Dr. Govan in the community.
Clark Derrick, Govindarajan's attorney, confirmed in court Friday afternoon that the doctor had reached a consent agreement with the Arizona Medical Board on Feb. 10.
According to a news release from the medical board, the agreement places Govindarajan under censure and on probation for five years. He will be allowed to continue to practice medicine during that time, but a licensed health care provider chaperone must accompany him during any visits with female patients. He will also be able to petition for an early release from the probation period.
However, no formal plea agreement has been offered in the criminal case against the doctor, County Attorney Megan McCoy told the court.
Both Derrick and McCoy told Judge Lee Jantzen they are very close to an agreement and the recent consent agreement with the Arizona Medical Board could help bring a resolution to the case.
Jantzen then set the case for a status hearing at 2:30 p.m. on April 10.
More like this story