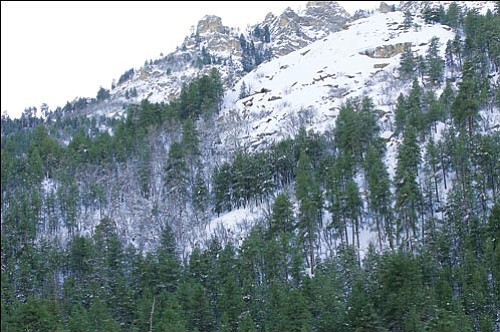 Originally Published: January 1, 2009 6 a.m.
KINGMAN - Five Mohave County residents spent a cold, wet night in the Hualapai Mountains last weekend.
A Lake Havasu City woman called Mohave County Sheriff's deputies Friday evening after five friends and family members did not return from an off-road adventure in the Hualapai Mountains.
The woman told deputies she had a brief cell phone conversation with her mother, who was part of the group of five adventurers. During the phone conversation, her mother told her that the group was having difficulty finding their way back down the mountain in their Jeep and may have gotten stuck. The mother was attempting to contact MCSO for help.
At that point, the cell phone connection was lost. The woman called MCSO to report her mother and their four friends missing.
MCSO Search and Rescue Units and volunteers searched nearly 70 miles of trails and roads before finding the group near Wheeler Wash at 12:15 a.m. on Saturday. All five were in good condition and were transported back to the Ranger Station, where they were picked up by family members.
Two of the rescued group were from the Lake Havasu area, two were from the Kingman area. The home of the fifth person rescued was not reported.