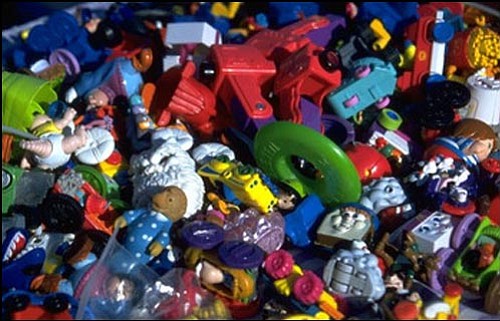 Originally Published: January 19, 2009 6 a.m.
KINGMAN - New requirements of the Consumer Product Safety Improvement Act (CPSIA) will take effect this February, requiring manufacturers, importers and retailers to comply with new federal laws regarding lead content in children's products.
The new law, which was passed by Congress and signed by President Bush on Aug. 14, will make it illegal for stores in the United States to sell any children's products with more than 600 parts per million total lead content. The law takes effect Feb. 10, and applies even if the products were manufactured before that date. The total lead limit drops to 300 ppm on Aug. 14.
The new law requires that domestic manufacturers and importers certify that children's products made after Feb. 10 meet all the new safety standards and the lead ban. Sellers of used children's products, such as thrift stores and consignment stores, are not required to certify that those products meet the new lead limits, phthalates standard or new toy standards.
But while the new safety law does not require resellers to test children's products in inventory for compliance with the lead limit before they are sold, those resellers still cannot sell children's products that exceed the lead limit. If they don't have the means to test the products, the U.S. Consumer Product Safety Commission has advised them to avoid products that are likely to have significant lead content, unless they have other information to indicate the products being sold have less than the new limit.
Those resellers who do sell products in violation of the new limits could face civil or criminal penalties.
Since the CPSIA was signed into law, it has also become unlawful for retailers to sell recalled products. They include children's products, particularly cribs and play yards; children's products that may contain lead, such as children's jewelry and painted wooden or metal toys; flimsily made toys that are easily breakable into small parts; toys that lack the required age warnings; and dolls and stuffed toys that have buttons, eyes, noses or other small parts that are not securely fastened and could present a choking hazard for young children.
At the local level, the response to the law's impending effect has been varied, with some local resellers practicing strict caution, while others simply wait to see what happens.
Razy Lehr is the owner of Bubbee's Goodz, an antique dealer at 402 Beale St. She said the law is unlikely to affect many antique dealers in town - not hers, anyway.
"I don't sell anything for children, and that would be a concern of mine if I did sell children's things, but I don't," she said. "There's not a big call for children's things in the antique business. Mostly what we have are collectibles."
But the Salvation Army thrift store just down the street at 309 Beale St. does have children's products, particularly clothing. Local Corps Administrator Les Spousta said his store has worked to remove anything that might remotely fall on the wrong side of the new law, including children's clothing, though he was concerned that doing so might ultimately hurt both the lower-income families who buy from the store as well as the non-profit's ability to fund its other good works programs.
"I'm not sure there's anyone who fully understands the implications yet," Spousta said. "We've gotten ultra-cautious."
But such hasn't been the case for Carl Kettelhut, the proprietor of Kettelhut's Antiques at 308 Beale St. Kettelhut said he does sell some toys, and he freely admits that he has neither the means nor the intention of testing them for lead content. He said he hadn't heard of the Consumer Product Safety Improvement Act until the Miner asked him about it Friday afternoon, and until someone tells him otherwise, he's going to keep his stock just the way it is.
"Until they come in the front door and say 'You're doing this,' OK, then I'll comply, but I'm not going to worry about it," Kettelhut said. "They'll go after Wal-Mart and K-Mart and Big Lots first, I imagine."
For more information about the Consumer Product Safety Improvement Act, visit the Consumer Product Safety Commission's Web site at www.cpsc.gov.