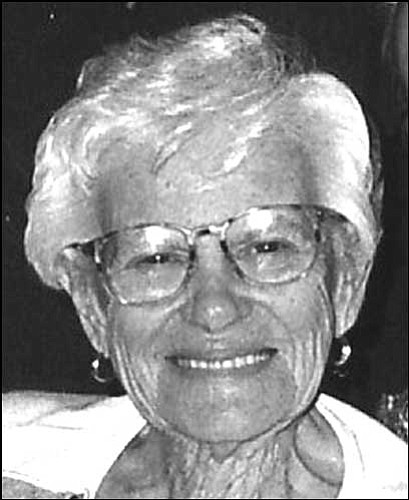 Originally Published: July 1, 2009 6 a.m.
Joan Maceron Hayden, 77, passed away peacefully on Monday, June 29, 2009.
She is survived by her husband, Mack Hayden of Kingman; her mother, Miriam; sisters, Carol and Betsy; children, John, Tim, Tom, Jen, Jim and Mickey, and Tiffany; in-laws, Jack, Josh, Vicky, Georgia, Linda and Charity; and 13 grandchildren and four great-grandchildren.
She was a devoted and loving wife and mother who dedicated her life to her family and many successful businesses with her husband, Mack. She is gone, but she leaves a legacy of love that has forever changed all who knew her.
A viewing will be held from 5 to 7 p.m. on Thursday, July 2, at Sutton Memorial Funeral Home, 1701 Sycamore Ave. The service will be at 11 a.m. on Friday, July 3, at Journey Church, 2202 Stockton Hill Road.
At Joan's request, in lieu of flowers a donation to the American Lung Association would be appreciated.