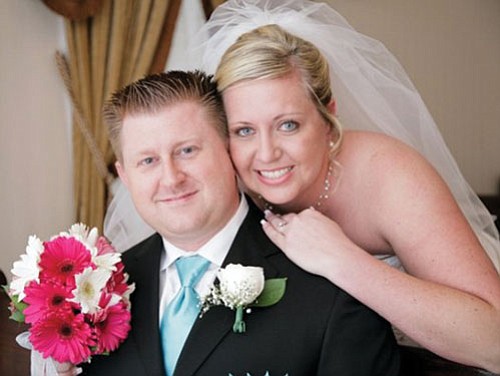 Originally Published: July 12, 2009 6 a.m.
Mr. and Mrs. Wayne Hurley of Kingman are pleased to announce the marriage of their daughter, Jamie Leigh, to Jeffery Craig Owen of Louisville, Ky. The wedding was held on Thursday, June 25, 2009, at The Little Chapel of the Flowers in Las Vegas. The reception followed June 27 at Oak Haven in Kingman.
The bride is a graduate of Kingman High School. She received her Bachelor of Science in Special Education from the University of Nevada, Las Vegas. She is currently a special education teacher with Hardin County Schools.
The groom is a graduate of Male High School in Louisville. He received his Bachelor of Science in Technical Graphic Design from Purdue University. He is currently the service manager for Goodyear. The couple will reside in Louisville.
More like this story