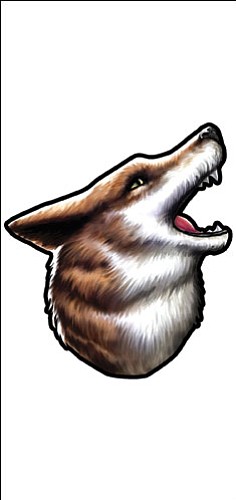 Originally Published: July 19, 2009 6 a.m.
By Kayla Renninger, Tiffany Miller and
Andy Trujillo
COYOTE Media Team
KINGMAN - The COalition YOuth TEam (COYOTE) participants have had the opportunity to work in several different jobs in Mohave County. Those jobs range from answering phones to filing criminal evidence to working with customers.
At the Mohave County Public Defenders Office, COYOTEs Thomas Greep and Ashley McCoy have the duty of digitally copying 10 years' worth of old case files so they will now be accessible on the computer. When the scanning is completed, Greep hauls off the numerous files to be shredded.
Both McCoy and Greep agree it keeps them busy and they are both learning how to work in an office environment.
Carrie Nichols, supervisor for both COYOTEs, said they've done a great job and are helping out with a lot of paperwork.
At the Kingman Cerbat Justice Court, COYOTEs Kase Cornwall and Scott Rice are working on entering data on citations and speeding tickets. They also have a chance to sit in on court proceedings.
"I like this job because I get to work with really nice people, and I get to watch court proceedings," said Cornwall.
Rice said, "I am happy to have this job because I actually want to be a lawyer."
Their supervisors, Laurie Allen and Barbara Potter, both agree it is a great program that creates on-the-job training for the youth so that they know what the real work world is like.
At the Mohave Community Federal Credit Union, COYOTEs Chelsea Hardin and Nathan Morgan are learning a few new skills such as how to use a ten-key, fax machine, typewriter and how to go through and check customers' accounts when asked.
"I like being able to work independently," said Morgan.
"He just comes straight in and goes right to work," said supervisor Carol Roby.
In order for Hardin to be a teller, she has gone through one-on-one training which consists of watching the clerks handle the money and attend to the customers.
At the Mohave County Sheriff's Office Crime Lab, COYOTEs Teagan Gibelyou and Matt Werth are working side by side with detectives Greg Kenyon and Bonnie McFadyen.
The COYOTEs' jobs range from filing evidence to lifting fingerprints to sitting in on an autopsy.
Gibelyou and Werth both agree that it is an "awesome" job and they are learning the difference between what happens on TV and what happens in reality.
Kenyon said, "This is a terrific program. It gives younger people an opportunity to try out different jobs and learn valuable work experience."
At the Mohave County Sheriff's Office Sexual Offender Registry Program, COYOTE Cera Ry-Allen is answering and transferring phone calls to correct departments, filing paperwork and scanning documents. She also helps the customers who walk in and directs them to the correct department.
"The hardest part about my job is when you have to help people get the belongings of a family member who has died," said Ry-Allen.
Ry-Allen's supervisor, Ruth Wells, said, "She is mature enough to handle this job, which is one of the things we were looking for when hiring a COYOTE."
At the Kingman Area Chamber of Commerce, Wynter Eveler answers phones and puts together and mails general information packets. She also helps at the Powerhouse and does some inventory.
"I like when it's quiet because I sit in an office and do what I'm directed to do," said Eveler.
"She has helped a lot because it's cleared me to get some of my duties done," said Darlene Tyrer, Eveler's supervisor.
At Slightly High Maintenance, COYOTE Asha Longmire is working as a receptionist. She answers phones, makes appointments, washes towels and stocks the shelves.
"I like the environment and seeing all the new faces come in," Longmire said.
At Uptown Drug, COYOTE LeAnn Prosser is working as a clerk. She rings people up for prescriptions, files paperwork, stocks the shelves and helps with the customers.
"She has relieved lots of pressure from other clerks," said Prosser's supervisor, Amanda Bottoms.
At the Department of Economic Security, COYOTE Brianna Nelson is working as an office clerk. She answers phones, enters data and makes copies.
"The hardest part of my job is not being able to work with customers directly," said Nelson.
"Because of a new policy change, she is no longer able to work with customers directly until she can get a clearance card," explained her supervisor, David Blythe.
At Mohave County Community Services Administration, COYOTE Amber Hoyt is working as an office clerk. She helps with billing, makes copies and puts together packets for upcoming meetings.
"I really like my supervisor because we get along well," said Hoyt.
"She has helped me a lot because I am busy putting meetings together and it gives me time to work on more things," said Hoyt's supervisor, Becky Smathers.