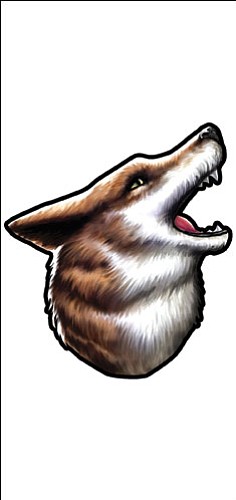 Originally Published: July 26, 2009 6 a.m.
By Tiffany Miller, Kayla Renninger
and Andy Trujillo
COYOTE Media Team
KINGMAN - COalition YOuth TEam participants are learning a variety of job duties while working in the community. These duties range from office work, taking care of children to working in a kitchen.
At the Mohave County Department of Public Health, COYOTEs Jennifer Beyer and Alex Smith have been "busy" filing paperwork and taking phone calls.
Beyer is working as an assistant to her supervisor, Katy Olson, and Smith is working with his supervisor, Angelica Pichardo.
"Jennifer doesn't just sit around and wait for me to instruct her on what to do; she knows what to do and just does it," Olson said.
"I want to work in the medical field, so I think this job is helping me get my foot in the door," Smith said.
At the Mohave County Environmental Services, COYOTE Justin Nichols is working as an office clerk assistant.
His duties include answering phones, filing paperwork and shredding papers. "This job is fun and it keeps me busy," said Nichols.
"The benefit of having Justin around is that he gives us another pair of eyes and hands," said Dee Davidson, Nichols' supervisor.
At the Kingman Regional Medical Center Nutrition Department, COYOTEs Brianna Smith, Valarie Stinson, Josh Gray, Emily Baird and Nicholas Dellacioppa alternate between different jobs every week. These jobs include: kitchen aide, bakers' aide, tray line assistant and pot washer.
"After this job, I will have better people skills and know more about customer service," Baird said.
"I like that we work as a team throughout the kitchen in order to get work done," Smith said.
"We appreciate the COYOTEs because they give the kitchen workers a lot of help," said Annette Euell, supervisor of the COYOTEs.
At Kids Little Smiles in Golden Valley, COYOTE Chelsey Bitz is working as an office clerk. She has been scheduling appointments, taking care of insurance paperwork and interacting with the kids.
"It is a great experience; it will keep you busy, and you get to do things you enjoy like interacting with the kids," Bitz said.
Bitz's supervisor, Doug Reynolds, said, "The COYOTE program has some great benefits like working skills and people skills."
Kids Little Smiles in Kingman have employed two COYOTEs: Jessica Miller and Sharon Gardner.
Miller is working in the back part of the office. Her duties include scheduling appointments and working with the kids. "You really have to listen and work at a fast pace for this job," Miller said.
Gardner is working as an office clerk at the front desk. She answers phones, attends to customers and cleans the office.
At Creative Care - Lilly Pad, COYOTE Tiffany Barnett is working as a daycare aide. She helps with the kids, makes sure the kids don't get into any trouble and she gets to interact with them.
"The hardest part about my job is remembering all of the kids' names," Barnett said.
"I think it is a great opportunity for the youth to actually see what the working world is like," said Tina Mattoon, Barnett's supervisor.
At Kingman Boys and Girls Club, COYOTEs Katrina Billings, Daniel Grosstick and Katelynn McNeil are working as activities assistants. They plan activities with the kids, interact with them and supervise them.
"I love playing and running around with the kids; there is never a dull moment," said McNeil.
"This job is fun and helpful. I would like to do this job again next year because I like being able to interact with the kids," Grosstick said.
"For this job you have to be responsible and mature because the kids look up to you as a role model," said Boys and Girls Club Director Noreen Frisch, supervisor of the COYOTEs.
At Heaven Scent Florist, COYOTE Kayce Herrington is working as a flower shop helper. She has been cleaning, watering plants, blowing up balloons, cutting flowers and processing plants.
"Working here is helping me because I want to go into the floral business," said Herrington.
"She has been really helpful; we can rely on her to get stuff done," said Sue Becker, Herrington's supervisor.
At Oak Street Haven Coffee House, COYOTE Brittney Pinon has been preparing drinks, serving food and cleaning.
"Sometimes it's hard to memorize what drinks people want and how to make them," she said.
"Brittney is very helpful, cheerful and on task," said Chris Nicoletti, Pinon's supervisor.
Employed at Dr. Lacaze's office is COYOTE Adrian Bishop. Some of her duties as an office assistant are filing charts, answering phones and cleaning dental instruments.
"This is our first year participating in the COYOTE program, but I think it is a really good program for the youth to learn about what it takes to get a job," said Christie Scott, Bishop's supervisor.
"I want to be an orthodontist when I get older, so this has been a great experience for me," Bishop said.