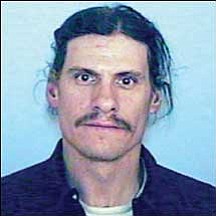 Originally Published: March 3, 2009 6 a.m.
KINGMAN - How do you sentence a suspect who doesn't show up to court? Superior Court Judge Steven Conn, County Attorney Greg McPhillips and Defense Attorney Stephen Irgens faced just such a situation Friday afternoon.
Bryan Baldwin, 42, was supposed to be sentenced Friday after accepting a plea agreement for up to 12 years in prison for felony conspiracy to sell dangerous drugs.
Baldwin was one of 18 suspects arrested last year during Operation Picture Perfect, an undercover bust of a Kingman meth ring.
His sentencing was supposed to take place around 2 p.m. Baldwin notified his attorney's office that he was running late.
"A hearing where you might go to prison, you might want to be here," Conn said.
At 2:25 p.m., Conn decided to go ahead with pre-sentencing testimony from a witness and defendant in the case, Consuela Magana. He put off a motion filed by Baldwin earlier in the week to continue the hearing and a request for a new attorney until the end of the hearing.
Irgens objected to moving forward with the hearing and stated he was concerned about Baldwin's request for a new attorney.
Magana was also arrested in connection with the April meth bust and accepted a plea agreement. She was sentenced to seven years for conspiracy to sell dangerous drugs last year.
Magana testified that she and her husband, Reynaldo Magana, had packaged and delivered meth and picked up payments for Jose Ochoa, the alleged leader of the meth ring. One of the people the Maganas had delivered to in the Kingman area was Baldwin, she said, usually about 28 grams once a month.
The couple had no problems with the deliveries to Baldwin at first, but later, Baldwin began to ask for more of the drug or complain that the package was short of drugs, Magana said. Once, Baldwin called to ask for another shipment of drugs two hours after the Maganas had dropped a previous shipment.
The Maganas were also told by Deany Ochoa, Jose's wife, to keep an eye on the amount of money Baldwin paid them for the drugs. Magana told the court she did not know how much money Baldwin or any of the other defendants in the case paid for the drugs. She and her husband just picked up the envelopes and delivered them to the Ochoas, she said.
A Mohave Area General Narcotics Enforcement Team detective testified that the Mohave County Sheriff's Office and other local and state law enforcement officers intercepted cell phone calls between Baldwin and the Ochoas around Sept. 22. They believe Baldwin owed the Ochoas around $1,000.
By 3:25 p.m., Baldwin had not arrived at the courthouse.
"I'm starting to wonder, when he said he was running late, which direction he was running in," Conn said.
Conn then issued a bench warrant for Baldwin's arrest and continued the sentencing hearing and request for a new attorney to a later date. A defendant must be present in order to be sentenced.
A hearing to revoke Baldwin's bond was set for 9 a.m. April 8.
Operation Picture Perfect took nearly a year to complete with more than 47 officers from 11 different state, local and national law enforcement agencies involved.