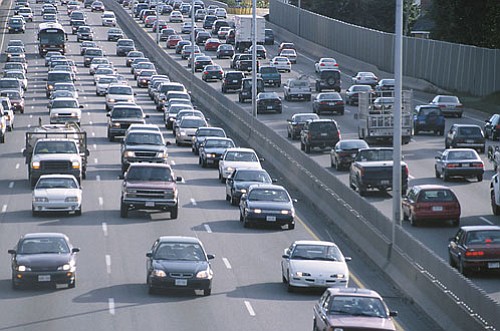 Originally Published: March 15, 2009 6 a.m.
KINGMAN - In a hurry to get to Las Vegas? You may want to leave early. A combination of spring break travelers and construction could slow traffic more than usual on U.S. 93 over Hoover Dam.
The Arizona Department of Transportation has begun work on two additional lanes of travel from milepost 17 to the dam. The project will create a four-lane highway that connects U.S. 93 with the Hoover Dam Bypass. Crews will be working on the roadway from 7 a.m. to 5 p.m. Monday through Thursday and from 7 a.m. to noon on Fridays.
During the week of March 16, ADOT will have a pilot car escorting oversized trucks delivering construction materials to the area. Also a no passing zone will be in effect from milepost 9 to milepost 17.
Also, a number of colleges and university students will be celebrating spring break in the next few weeks. ADOT expects the volume of travelers along U.S. 93 to increase as students head home or on vacation.
Motorist Assist Patrols will be operating in the area from 11 p.m. to 7 a.m. Thursday through Monday to offer help for stranded motorists. Motorists can also tune into 1620 AM while driving through the project area for up to date travel information.
ADOT is reminding motorists to drive with caution and obey speed limit signs in the construction zones.