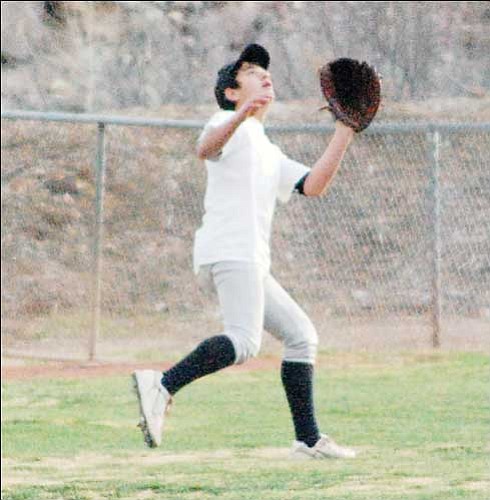 Originally Published: March 19, 2009 6 a.m.
KINGMAN - In a historic moment in the school's history, the Kingman Academy High's baseball team will play in its first-ever game when the Tigers square off with Glendale Prep today at 4 p.m. at Southside Park in the first game of a doubleheader. Local baseball guru Bill McCord has taken the reins of the startup program, and he's uncertain as to what to expect.
"We have a lot of young kids who are learning," McCord said. "Thursday (today) will be our true test. Playing a Phoenix team will be a good start. We'll get a good look."
Because it's a first-year program, many of the Tigers have been out of baseball action for several years now. This has made the coaching staff start from square one.
"We spend a lot of time with throwing drills and the basics, which I have to do to benefit the ones that need it," McCord said. "We've been working on fundamentals, but it's hard to teach from scrap."
The Tigers come into the inaugural season with only one senior on the roster. Matt Gebbia appears to have earned the starting job as catcher for KAHS.
"I need to see Matt in a game situation," McCord said.
It's McCord's first job as a high school coach, and he's found the administrative duties at KAHS are more taxing than with the club and Little League teams he has dealt with in recent years.
"Dealing with grades has been crazy," McCord said. "But I've told them all if they need help, we're there to help them."
KAHS will rely on the arms of juniors Toby Sullivan and Taylor Hastings, along with freshman Cordel Benson. McCord said Benson is just a natural on the field.
"It'll come down to pitching," McCord said. "It'll be about how we pitch and how we hit pitching."
McCord described it as awesome to be a founding father of a new program. He and his coaching staff have been especially impressed with the attitude of the players.
"I've never had a group of kids like this," McCord said. "They're real receptive and are like sponges. They're here to learn and they know that."
Having kids with the desire to get better has made it easier for McCord to get things rolling for the Tigers.
"They're willing to do anything," McCord said. "Now, we'll see how they play together."