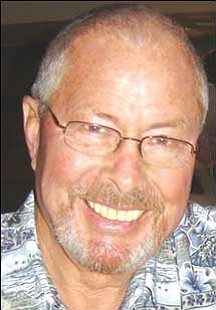 Originally Published: March 20, 2009 6 a.m.
Bert Lyle Berschauer, 69, passed away Feb. 11, 2009, at Mayo Clinic Hospital in Scottsdale. He fought a gallant 22-year battle against Myeloprolific Disease.
Always a source of love, knowledge, and inspiration, it will not be the same without him.
Bert leaves behind his loving wife of 47 years, Marlys; his daughters and their husbands, Melynn Reid, Jannine Bielesch and Rebecca Champion; as well as 12 grandchildren.
Bert spent four years in the U.S. Navy, attended Fort Hays State College in Kansas and joined IBM in 1962. After a 30-year career with IBM, living in California, Connecticut, Arizona, Utah and Maryland, he retired and moved to Kingman, where he worked for the Kingman School District.
In 2001, Bert accepted a position with the Lake Havasu School District, retiring in 2004.
Bert was active in community planning and was a member of the Lake Havasu Board of Adjustment and the Development Advisory Board at the time of his death.