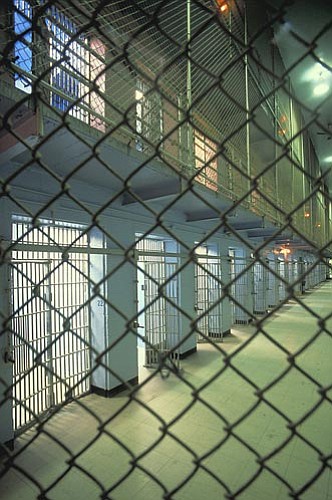 Originally Published: March 22, 2009 6 a.m.
KINGMAN - An exchange of words in the Mohave County Jail resulted in a broken jaw and nose for one inmate March 13.
Mohave County Sheriff's deputies responded to a report of assault at the Mohave County Jail Wednesday afternoon. At 1:45 p.m., deputies contacted a 20-year-old male inmate. The inmate said that another inmate, Anthony Martin Schutte, 20, of Cedar City, Utah, had punched him in the face. The inmate suffered a fractured nose and jawbone and was treated March 13 by jail medical staff.
The inmate at first declined to report the incident because he was afraid of retaliation. He changed his mind and reported the incident on Wednesday.
Schutte told deputies he didn't swing first and had hit the other inmate in self-defense after an exchange or words about noise in the cell.
Schutte was charged with suspicion of felony aggravated assault.
More like this story