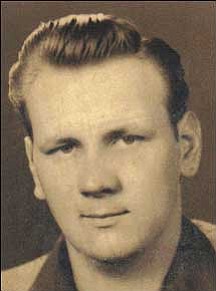 Originally Published: March 24, 2009 6 a.m.
We would like to introduce you to our father, George Henry Ackerman Jr., who found his peace on Monday, March 16, 2009, at age 83 years. He didn't like the Jr. part so much, but he loved his father just the same. He was a simple, quiet man who came from a family very much like any other in Chicago. He grew up there with his parents, George H. Sr. and Elvina Ackerman; younger brother, Robert; and younger sister, Carol, all of whom preceded him in death. When George Sr. passed, Elvina married Al Sayle, who George Jr. loved and respected dearly.
George Jr. loved music immensely. Occasionally in his young adulthood, George and brother Robert could be heard singing in a nightclub. He loved a good card game.
George served his country during WWII in the Navy as a radioman. He worked as dock foreman, bar owner, and a carpenter for film and television when he retired.
Throughout the years many family gatherings would include the elders playing poker, and everyone singing, dancing and enjoying some incredible feasts.
Dad is survived by his six children, Bill (Linda) of Clifton, Va., Chris (Val) of Kingman, Tina (Andre) Visser of Grand Blanc, Mich., Kurt of Monterey, Calif., Lori (Lou) Arnone of Burbank, Calif., and Carrie (Kurt) Guthzeit of Placerville, Calif.; four grandchildren, Shaun, Tarnessa, Carsten and Cade; and various extended family and friends. It's a nice thought to believe he is now enjoying his family and friends who've passed, card games and all.
Sutton Memorial Funeral Home will handle cremation, and it was George's wish to be buried at sea in a military ceremony.
We would like to express our deepest appreciation to KRMC Hospice and their nurses for their exceptional care given to Dad in his last days. In lieu of flowers, please consider a donation to KRMC Hospice, in honor of Dad.