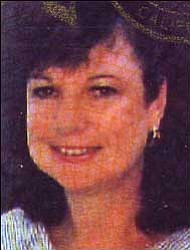 Originally Published: March 26, 2009 6 a.m.
Connie Lou Stahr left her earthly existence Monday, March 16, 2009, at 11:45 a.m. Connie was very beloved and will be terribly missed by her husband, Del; her daughter, Julie Rossknecht; and her special granddaughter, Gretchen Isabell.
Connie's beautiful exterior was matched by her unfailing sweet, calm disposition. Whatever situation life presented to Connie, she maintained her loving nature and her shy voice.
Connie was born June 12, 1948, in Medford, Ore., and in 1965 was married to Gary Rossknecht. From this union, a daughter, Julie Ann, was born. In 1978, Connie married Delbert H. Stahr Sr. and they began a life together filled with travel and laughter. One noted trip was a long safari to Africa that was an exciting time for the Stahrs. Connie was artistic and crafty, and we will all miss her unique gifts.
Connie was preceded in death by her parents, Duane and Merle Shuler, and by her so loved sister, Laurel Brown. Laurie and Connie will be the sweetest angels.
She is survived by her husband, Del; daughter, Julie; granddaughter, Gretchen; and sister, Shirley DeRushe of Fairbanks, Alaska. She is also survived by her brother-in-law, David Brown; and special nephew, Garrett Brown, his wife, Michelle, and their five children in Spokane, Wash. Also mourning her loss are nieces, nephews, and loved ones scattered around the country.
We miss you, Connie.