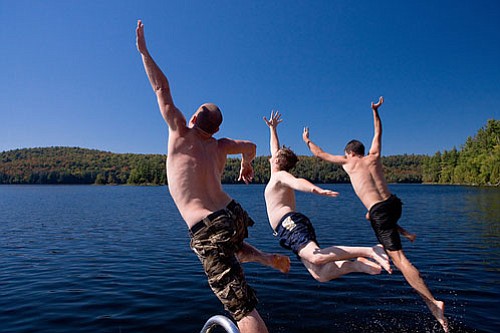 Originally Published: May 5, 2009 6 a.m.
KINGMAN - For the first time this month and the third time this year, Kingman is expected to break 90 degrees.
The National Weather Service is forecasting Wednesday to be sunny with a high near 91 degrees. Relief won't be coming from the wind, with gusts expected to reach no more than 13 mph. Wednesday night should see a low around 64 degrees.
The normal high for this time of year is in the mid-70s.
The thermometer hit 91 degrees last month on April 21 and 22, the National Weather Service reported.
Today's high is expected to be around 85 degrees. Winds could reach as high as 24 mph. Tonight's low will be around 63 degrees.
Kingman is forecast to stay in the low 90s through Saturday. Temperatures are expected to drop slightly, to 88, on Sunday.
The National Weather Service updates forecasts at least twice a day. For the latest information, go to www.wrh.noaa.gov.