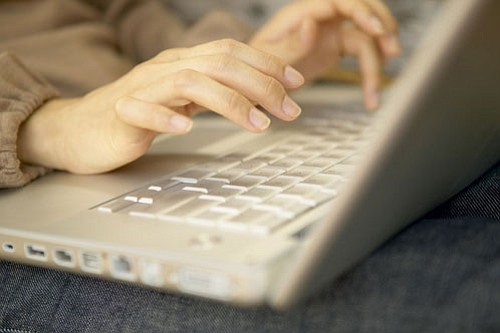 Originally Published: May 13, 2009 6 a.m.
KINGMAN - In an appeal to technocrats throughout Mohave County, the Arizona Department of Transportation is using online social media outlets Twitter and Facebook to provide instantaneous updates on the $ 71.3 million U.S. Highway 93 project between Hoover Dam and milepost 17.
Both Twitter and Facebook are popular, free social networking tools that allow users to receive information and communicate with others in short text messages exchanged on their cell phones or by logging on to the Web - both of which can be done in a mobile environment.
Travelers who wish to receive updates on the 93 Project via Twitter or Facebook, may sign up at www.twitter.com/us93corridor or http://facebook.com and join Facebook Group "Arizona US 93 Corridor."
"Free public social networking tools like Twitter and Facebook help us stay connected to the traveling public with real-time information about detours and restrictions," said Michele Beggs, ADOT's public information officer for the Kingman District.
"The Project Team will issue notifications when there are travel delays, construction impacts, holiday travel information and completed major milestones."
Beggs said the move to social networking sites will be extremely useful for those traveling to and from Las Vegas from Arizona, since they can alter their route or plan for possible arrival delays if necessary.
She added that ADOT is likely to continue utilizing Twitter and Facebook for other upcoming local projects, such as the repaving of I-40 from Holy Moses Wash to Rattlesnake Wash, which is expected to begin later this summer.
"We've sent out a number of alerts since construction (on U.S. 93) began in January, and we send out alerts regularly as the construction schedule changes," Beggs said.
"I think that's the way things are headed, and the more interest we receive from people wanting to receive information in a variety of formats, we'll continue to expand with other projects."
Construction for improvements on U.S. 93 between the Hoover Dam and milepost 17 started in mid-January 2009 and is expected to be complete by the end of 2010 to coincide with the opening of the Hoover Dam Bypass Bridge.