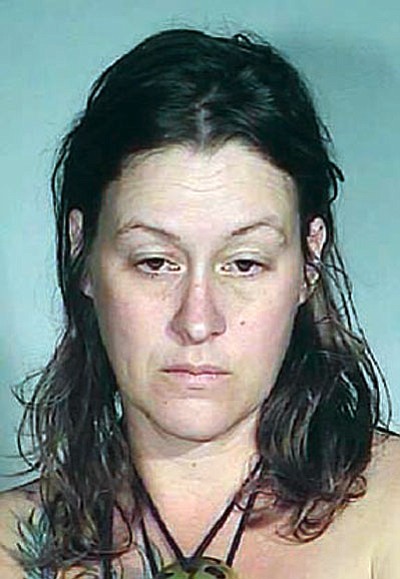 Originally Published: May 21, 2009 11:02 a.m.
GOLDEN VALLEY - Mohave County Sheriff's deputies are looking for Stephanie Lynn Aanderud, 41, of Golden Valley. Aanderud is wanted for questioning in the third shooting incident reported to the department this month.
MCSO is warning the public not to approach Aanderud because she may be armed and dangerous. Anyone with information about Aanderud or her whereabouts should contact MCSO at (928) 753-0753 or Silent Witness at (888) 227-8780.
At 11:37 p.m., on Wednesday, deputies responded to a shooting incident in the 1400 block of Don Luis Road in Golden Valley. While in route, deputies were advised that a man had been shot and a female suspect had left the scene.
On arrival, deputies found a man with a gunshot wound to his stomach lying on the floor of the home's laundry room. The man was identified as Bart Louis Richardson, 45, of Golden Valley.
Aanderud and Richardson are boyfriend and girlfriend and live together in the home. Deputies believe Aanderud shot Richardson with a 20-gauge shotgun after an argument and left the home on foot, carrying the shotgun.
Richardson was transported to Kingman Regional Medical Center. He was later airlifted to Sunrise Medical Center in Las Vegas and is currently listed in critical condition.