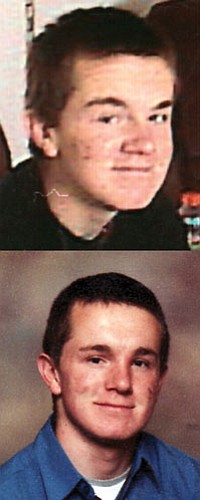 Originally Published: November 11, 2009 6 a.m.
Christopher Michael Van Cannon-Wilson Jr., 19, passed away Sunday, Nov. 8, 2009.
He was born April 8, 1990.
Christopher is survived by his mother, Darla Weaver.
He was loved by all who knew him. He was a friend to many and the best son a mother could ask for.
A memorial service will be held at 3 p.m. on Tuesday, Nov. 17, at Canyon Community Church, 3270 N. Harvard St.
I love you, son.
More like this story