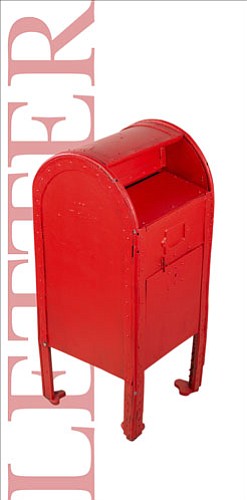 Originally Published: November 18, 2009 6 a.m.
I have called your office many times and have sent you several letters, all to no avail. So you can only imagine how shocked and elated I was to hear that you were holding a town hall meeting in my town, Kingman. Americans have paid an enormous price over the past several years and are now finally facing the fact that the true suffering may be only just beginning.
When Republicans realized that we had been gravely deceived by Bush, not once but twice, what else could we do but patiently wait and pray for 2008. After the Bush debacle, we Republicans assumed that "our party" would repent and provide its dedicated constituents with someone that truly represented this party - a "conservative" who would protect our borders and our sovereignty, who would stand strong to save the sinking ship that fake conservatives have been abandoning for years.
If one is to do a little unbiased research on you, Sen. McCain, and digest the information with complete honesty, the unavoidable conclusions are harrowing. It is all too easy to see what Obama has done to this country in just 10 short months, to understand what horrifying course of action he is on, and it takes more strength than I have sometimes to speculate about even the near future when I see what devastation is in store for America. However, it's the Republican Party that I blame more. At least the Democrats are more open about their treason.
There are not two parties in this country, there is one, and that party is "corrupt big government," having absolutely nothing to do with "the people," and that party will soon be absorbed by an even bigger global party, a World Government. The delusional Republican Party's loyalists just keep patiently waiting for the next time, the next candidate that will bring the party back and save us. Sen. McCain, you were that next candidate, and you were our last chance. Not only do your platforms and voting records reflect anything but a conservative, they closely parallel Obama's.
To highlight just a few:
• You are a longstanding member of the anti-American Council of Foreign Relations, that according to the chairman, David Rockefeller, is creating a New World Order.
• Three pieces of legislation, introduced by McCain and Sen. Joseph Lieberman, which would have amounted to piecemeal implementation of the economy-killing United Nations Kyoto Protocol treaty, were based on a so-called "cap-and-trade" system whereby a government body sets a cap on the amount of greenhouse gasses that a facility can emit.
• In May 2005, McCain joined Democratic Sen. Ted Kennedy in introducing the so-called Secure America and Orderly Immigration Act, legislation that, like President Bush's proposal of a year earlier, would grant amnesty to illegal aliens.
• When it comes to international trade agreements, McCain has been a solid supporter of NAFTA and other proposals often touted by the neoconservative wing of the Republican party as "free trade," but which are, in effect, managed trade governed by sovereignty-threatening regional and global entities that spew out never-ending rules and regulations.
• The statements at McCain's campaign Web site confirm the candidate's position as a steadfast supporter of the U.S. invasion and military occupation of Iraq. They also verify that, in McCain's view, the U.S. presence may (and should) continue indefinitely (at least for the next 50 to 100 years, as he famously declared in February 2008).
• McCain is an internationalist who supports expanding United Nations powers. In addition to the already-mentioned support for a global climate regimen, he has urged Senate approval of the UN's Law of the Sea Treaty, though he has also said he would consider objections to it. And he has expressed support for U.S. participation in the International Criminal Court, which would subject American citizens to a foreign judiciary.
Now we've had our wonderful Sen. McCain come to town to have coffee with us because 2010 election time is around the corner. The only thing that brings me a shred of hope and encouragement is the apparent awakening of the American people, that we are not as stupid as we used to be, and that the main strength of corrupt politicians, their celebrity, is finally wearing very thin.
Bridget Langston
Golden Valley