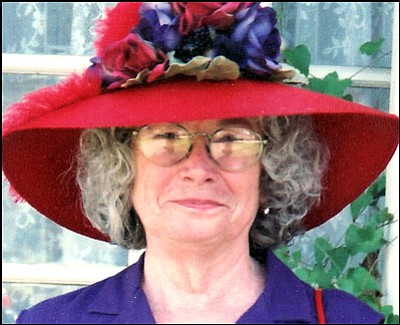 Originally Published: November 22, 2009 6 a.m.
Miriam Perry Misak, born in 1942 in Phoenix, was raised in Blythe, Calif. She graduated from Blythe High School and moved to Safford, Ariz., to attend college. While there she met her husband and moved to Mohave County in 1964. She worked for the Duval Corporation for several years.
She and her husband were founding member of the Golden Valley Volunteer Fire Department. She was also a 4-H leader for many years. She was the owner of the H&R Block franchise in Kingman throughout the '80s. She recently retired from Catholic Charities Social Services.
She was the beloved mother of Michael and Earl Phillip, and is survived by her sons, sister, brother, nephews, and several grandchildren.
Perry requested that in lieu of flowers, donations be made to Kingman Cancer Care, P.O. Box 3014, Kingman, AZ 86402, or Unique Animal Care and Rescue, P.O. Box 6394, Kingman, AZ 86402.
Her family wants to thank New Hope Hospice for their kindness and help through Perry's last days. Perry enriched the lives of everyone who knew her. Her smile and laughter will be missed by all.
Services will be announced at a later date.