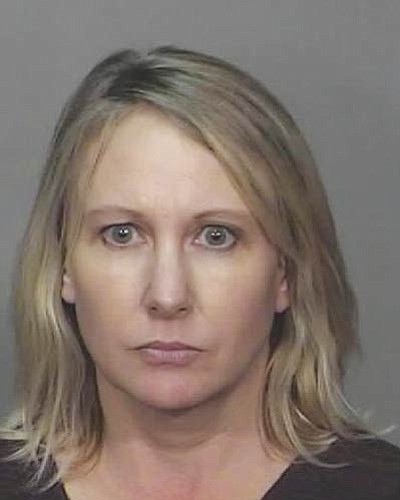 Originally Published: November 24, 2009 6 a.m.
KINGMAN - City Councilman Kerry Deering said it's unlikely he will recover any of the money stolen by an employee of his rehabilitation clinic.
Cathryn Jane Davis, an office manager for Deering Therapy for 3-1/2 years, is charged with fraudulent schemes and artifices, two counts of forgery and one count of felony theft after discrepancies in the business' bookkeeping were found. She was arrested Nov. 11.
Davis allegedly admitted to Kingman Police detectives that she took money and checks in the amount of $2,790, but Deering said the amount of money missing from his business totals roughly $250,000.
He said he had to hire a forensic accountant to reconstruct the books for the period that Davis was employed with the clinic.
"There was a half a million dollars moved around," Deering said. "So far, we've only been able to account for half of that."
Deering said that about only one out of every 15 payments from patients was actually deposited into the proper accounts.
Deering learned about the theft after he was contacted by Bank of America and learned that a $53,000 check had been written against an account he and his wife have but has been inactive for several years.
Deering began looking into his business' bookkeeping and confronted Davis, who quit on the spot.
Deering said that he has discovered 100 forged checks written against his personal account that weren't tied to the business.
"It's sad when you put your trust in people that, for whatever reason, chose to steal from you," he said.
More like this story