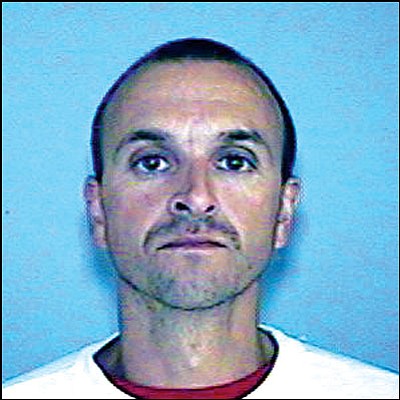 Originally Published: November 27, 2009 6 a.m.
KINGMAN - Bullhead City Police are investigating whether an attempted burglary this week was committed by the same man suspected of three armed robberies in the last month.
The man tried to rob the Xtreme Sportswear store located in the 1700 block of Highway 95 just before noon Monday.
According to police, the man picked out some clothing in the store and put it on the counter.
After the clerk rang up the $200 worth of items, the man pulled out a small silver handgun and told the clerk to bag and give him the clothes.
The female clerk told the man "no" and removed the items from the counter. The man then demanded money from the cash register, but the clerk again told the man "no."
Police said the man became nervous and left the store on foot without any money or merchandise.
The suspect is described as a white man, in his late 30s, very thin build, approximately 5-foot-4 to 5-foot-6.
He was wearing a black baseball hat with blue writing on the front, black sunglasses, a white long sleeve shirt with machine guns printed on the front, black Dickie shorts, white crew socks and Lakai brand white, gray and black shoes.
The attempted robbery occurred just hours before the armed robbery of a health foods store in downtown Kingman. Police have identified 41-year-old Victor Jay Malaro as the suspect in that incident.
Malaro is also suspected of the robbery at the National Bank of Arizona in Bullhead City Nov. 18 and the robbery at the National Bank of Arizona in Golden Valley Oct. 16.
A $1,000 reward is being offered for information leading to Malaro's arrest. Anyone with information is asked to contact Mohave Silent Witness at (888) 227-8780.