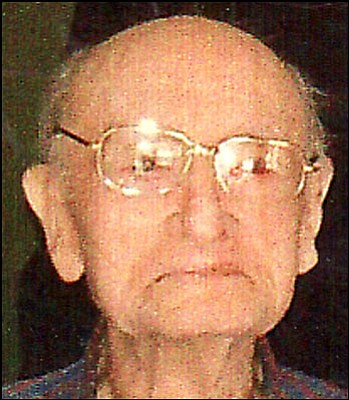 Originally Published: November 27, 2009 6 a.m.
Raymond Styles Bilberry, 98, passed away on Thursday, Nov. 12, 2009, in Kingman. Born Jan. 31, 1911, in Portales, N.M., Raymond moved to Kingman four years ago. Raymond grew up in Spur, Texas.
After his marriage to Winnie Hammonds in 1935, they moved to Brawley, Calif., and resided there most of the years. He was a retired carpenter. In 1980, they moved to Magalia, Calif.
He is survived by his brother, E.J. Bilberry of Eckert, Colo., and his sister, Ava Neil Ponders of Corsicana, Texas. He is also survived by his children, Dalton and Janice Bilberry of Grass Valley, Calif., Virginia and Roy Beller of Golden Valley, Don and Kathleen Bilberry of Pueblo West, Colo., and Clara and Robert Dotson of Golden Valley; 11 grandchildren; 19 great-grandchildren; and numerous nephews, nieces and friends. He was preceded in death by his wife, Winnie; parents, Elek and Millie; and grandson, John Mathew Bilberry.
Memorial service will be at 3 p.m. on Saturday, Nov. 28 at Kingman Presbyterian Church, 2425 Detroit Ave. Graveside services will be at Magalia Cemetery, Magalia, Calif.
He was a wonderful Dad, Grandpa and Great-Grandpa. We miss you and love you.