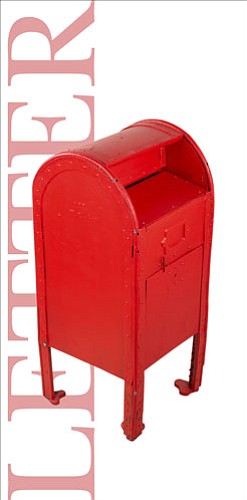 Originally Published: October 7, 2009 6 a.m.
Many of you have noticed that in spite of a decrease in your 2009 Full Cash Values, there has been an increase in your property tax bills this year. Most of you probably also received reductions in your 2010 valuations mailed last January - so what is going on?
First, the "School Equalization" tax amount you see listed on your tax bill is back after a three-year absence. The state picked up the tab for 2006, 2007 and 2008 during the hiatus.
They cannot afford that anymore, so Mohave County taxpayers must ante up another $8.4 million collectively this year. The Legislature debated with the governor, making this hiatus permanent, and lost. This ongoing debate caused tax bills to be mailed late and resulted in a substantial increase in your tax bills.
Second, Limited Property Values, which are beyond the control of the assessor, are determined by a legislated statutory formula which causes Limited Values to increase every year until they equal Full Cash Values. Primary taxing jurisdictions like schools, county and cities with a Primary Tax are calculated on this increasing Limited Property Valuation.
Thus, if these taxing jurisdictions leave their rates the same as last year's, your taxes will have increased, corresponding to the increases in Limited Values.
Third, this year, the Legislature left the Qualifying Tax Rate (QTR, the school Primary Tax) the same as last year. Thus, taxpayers across the state will see their school tax amounts increase correspondingly with their Limited Property Values.
County, college and city property taxes are limited to budgetary increases of no more than 2 percent and should not cause major stress for most taxpayers.
Fourth, voters throughout the county voted in the Western Arizona Vocation Education District (JTED) tax of $.05 per $100 assessed value to implement vocational training in schools. This new tax will also contribute to your tax increase.
The taxpayers of Mohave County, even though their Full Cash Values decreased, will experience tax increases primarily due to tax increases from three taxing entities: school equalization and the school primary tax increases are due to the recent legislative/governor process, while JTED was a voter-approved increase.
Some of you will also experience tax increases due to school bonds and fire districts that have increased their rates to meet voter-approved indebtedness and fire safety concerns.
The Mohave County Assessors Office is aggressively responding to the downward trends in the market values the county is experiencing and will continue to do so.
Please do not forget your appeal rights if you wish to dispute a value. Our staff stands ready to respond to your needs.
Ron Nicholson,
Mohave County assessor
More like this story