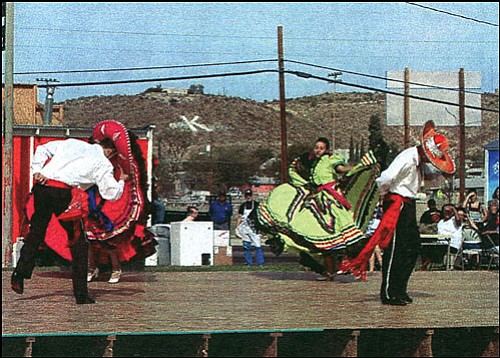 Originally Published: October 11, 2009 6 a.m.
KINGMAN - Oct. 21, 2007, was a banner day for downtown Kingman. The 150th anniversary of Lt. Beale's historical trek from Texas to the Pacific Ocean was the highlight of this grand two-day celebration hosted by the Kingman downtown merchants.
Not known to many were the behind-the-scenes activities of some remarkable Kingmanites.
The St. Mary's Roman Catholic Hispanic Ministry financially co-sponsored bringing in the Ballet Folklorico dance group from Phoenix. Sun State Corporation stepped up and graciously donated the building materials needed for the first-class stage floor built in the center of Locomotive Park.
Doug Olemann of Desert Properties and his crew exhibited their skills and prowess in the actual construction of this marvelous stage.
When the festivities had ended, again Doug and his men dismantled this very large and well-built dance floor.
The downtown merchants, now the owners of all this wonderful lumber, then proceeded to donate said trusses to the St. Vincent de Paul Society of Dolan Springs for their much-needed warehouse expansion project.
Odis Felkins and Robert O'Brien and "boys" collected the trusses and hightailed it to Dolan Springs.
The story closed in June as these same trusses are now proudly positioned atop the St. Vincent warehouse extension in Dolan Springs.