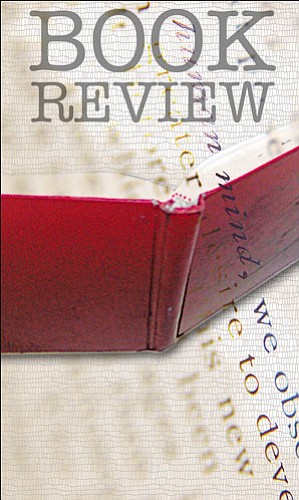 Originally Published: October 16, 2009 6 a.m.
"Prodigal Sons" by Sheldon Greene; 978-1-4392-2627-8; Pages: 342; $15.99; Publication Date: July, 2009; Soft-Cover Fiction; Published by: BookSurge Publishing.
Sheldon Greene's previous books, "Lost and Found" and "Burnt Umber" have been recognized as well done in the literary community. He has written a total of eight novels. Greene is a good storyteller, and "Prodigal Sons" continues to display his talent.
This story of a young man starts with a tale of retribution against Nazis who have slipped under the radar of the criminal justice system. Horst Vogel, a.k.a. Jan Goldberg, dispatches a former Nazi with cool efficiency by garroting him with a wire around his neck. Thus begins an absorbing post-war story of 1950 in Munich, West Germany.
Based upon facts, this historical novel recreates a scenario which could have taken place in Poland, Israel and Germany. Greene's research depicts real events which he has fictionalized.
Entanglements and suspense are woven into an exciting page-turner. Saddened with the loss of his family, Jan embarks upon a mission which leads him into becoming a resistance fighter in his native Poland during World War II.
He becomes part of the underground, living in a cavern dug out in the forest near Lodz, Poland; he carries out his mission of saving Jews and killing Germans with zeal.
When the war ends, his home life no longer exists in Poland. His mother, father and sister have been killed by the Nazis. Jan is easily recruited by Hagganah agents to live on a Kibbutz in Israel. He is trained to be an assassin and is sent to Germany using the fake identity of Horst Vogel, a former soldier in the German army.
Jan falls in love with Greta, a Christian German citizen who is a virtuoso pianist. Their love leads to more involvement in the Munich community than Horst could have imagined.
His work as a curator in a museum enables him to accomplish his primary mission of assassinating former Nazis. Jan's relationship with Greta provides an added bonus as he discovers a cache of Nazi gold hidden in a sports club. The theft of the gold by the Hagganah and love of Greta make this story more intriguing.
When the book ends, we are left wanting more, and author Greene could easily write another book using the same cast of characters to complete this saga.
"Prodigal Sons" is highly recommended and will whet your appetite for more.
Publisher's Weekly
Best-Selling Books
Week of Oct.12
Fiction
1. The Lost Symbol; Dan Brown; Doubleday; $29.95; 978-0-385-50422-5.
2. An Echo in the Bone; Diana Gabaldon; Delacorte; $30; 978-0-385-34245-2.
3. The Last Song; Nicholas Sparks; Grand Central; $24.99; 978-0-446-54756-7.
4. Rough Country; John Sandford; Putnam; $26.95; 978-0-399-15598-7.
5. The Help; Kathryn Stockett; Putnam/Amy Einhorn; $24.95; 9780399155345.
Non-Fiction
1. Have a Little Faith; Mitch Albom; Hyperion; $23.99; 978-0-7868-6872-8.
2. Arguing with Idiots; Glenn Beck; Threshold Editions; $29.99; 978-1-4165-9501-4.
3. True Compass; Edward Kennedy; Twelve; $35; 978-0-446-53925-8.
4. The Time of My Life; Patrick Swayze; Atria; $26; 978-1-4391-5858-6.
5. The Murder of King Tut; James Patterson; Little, Brown; $26.99; 978-0-316-03404-3.
Clark Isaacs is an accomplished book critic published in local newspapers and national book review lists. Visit http://clarkisaacs.ning.com.