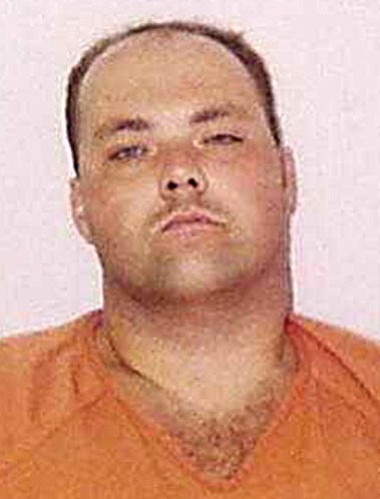 Originally Published: October 20, 2009 6 a.m.
KINGMAN - A Golden Valley man awaiting his third trial for second-degree murder was in court Monday to answer to a new set of charges.
Chip M. Smith, 38, is charged with three counts of felony aggravated assault after he allegedly struck two detention officers with the Mohave County Jail. The officers were escorting Smith back to his jail cell when police say Smith struck a female officer in the face several times.
She was transported to Kingman Regional Medical Center and treated for swelling around her right eye along with severe bruising to her face. A male detention officer was also allegedly struck by Smith.
Smith pleaded not guilty to the assault charges. He is being held on a $10,000 bond while awaiting his third trial in an 8-year-old murder case.
Smith is accused of shooting 30-year-old Chris Payton of Golden Valley in 2001.
Payton was found in his 1985 Toyota pickup after it crashed Aug. 13, 2001, on Santa Maria Road in Golden Valley. Authorities originally thought Payton's death was caused by the rollover but later determined he died from a bullet to the head.
A mistrial was declared in Smith's first trial after the jury deadlocked in March 2003. He was convicted in the second trial but appealed on grounds that the presiding judge, Richard Weiss, mishandled the dismissal of a juror. The Arizona Court of Appeals set aside the conviction, along with the maximum 22-year-sentence, and ordered a new trial.
Judge Rick Williams has yet to rule on a motion by Smith's attorney, Vincent Iannone, that the alleged murder weapon undergo additional testing.
Iannone said that there is no physical evidence linking a 9mm carbine police say is the murder weapon to either Smith or the crime.