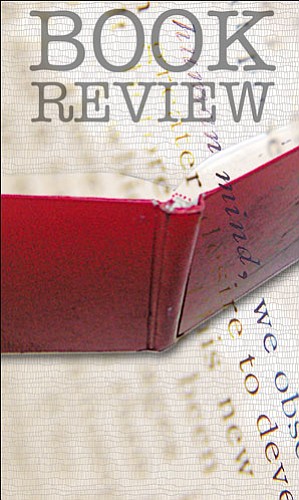 Originally Published: October 23, 2009 6 a.m.
"The Knight" by Steven James; 978-0-8007-1898-5; Pages: 496; $19.99; Publication Date: July, 2009; Hard-Cover Fiction; Published by: Revell, a Division of Baker Publishing Group
Steven James' newest novel, "The Knight," is a riveting tale of suspense about a serial killer and FBI agent Patrick Bowers. This third book in the series follows the well-received "The Pawn" and "The Rook" by the Christian community and the public.
Bowers specializes in investigating violent criminal offenses across the country. In "Knight," he is called to Colorado to lead the investigation of a serial killer. Woven throughout the novel are accounts of his complex personal life.
Bowers is raising Tessa, step-child of his deceased wife. They grieved together and grew to love each other in a way that made Bowers feel like her real father. She is a free-spirited 17-year-old with an intellectual mind.
A large mysterious pot of flowers is delivered to a woman reporter at the Denver News building accompanied by a note signed by "John." Her husband, Reggie, a law enforcement officer, recognizes the handwriting matching a note found at a previous murder scene.
Bowers is called and arrives with Tessa in tow. Tessa observes the pot of flowers and recalls a painting by John White Alexander based upon a poem by John Keats. She plays an important role connecting these clues.
Upon further investigation, Bowers uncovers a head buried in the pot, leading him to an Internet search on medieval poems. He concludes that the serial killer was following an ancient manuscript of poems chronologically, allowing Bowers to predict how the next crime would be executed.
The serial killer is depicted as extremely intelligent and well-educated, with no moral compass and void of empathy. His first murder was his kindly grandmother when he was 12. Later in college, he fixated on medieval poems about torture and death.
These became the catalyst for his killings and bizarre posing of victims. Cleverly, he manipulates law enforcement by misdirecting them in order to carry out his scheme.
In an abandoned gold mine in Denver, a body is found holding a decomposed heart. Again, demonstrating his cunningness, the killer slips undiscovered in an out of the city morgue, gathering body parts to complete his mission.
Steven James has written a suspenseful and gruesome-at-times thriller. His main character uses his wits like playing a chess match, and his nemesis matches him move for move.
There are some loose ends which will lead to another chess match, and thus, another book in the series to be published in the summer of 2010 titled "The Bishop."
Page after page, the suspense never ends. This book is highly recommended.