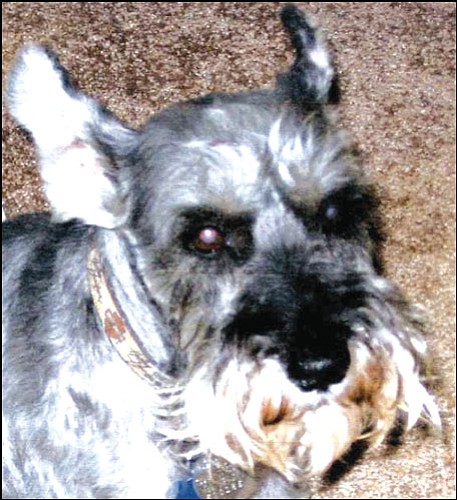 Originally Published: October 25, 2009 6 a.m.
KINGMAN - Participants, sponsors and vendors are sought for the 1st Annual Bark For Life of Kingman, which will be held from 9 a.m. to 1 p.m. Nov. 14 at Southside Park. Local Relay for Life officials are looking for participants, sponsors and vendors for the event.
The American Cancer Society fundraising event honors the care-giving qualities of our canine "Best Friends" - companions, guide dogs, service dogs, rescue dogs, therapy dogs, police dogs, cancer survivor dogs and diagnostic dogs. The following is a story of one such dog:
One of my caregivers was Jazmine (Jaz). She was beside me when I heard the diagnosis, at the time of my surgery, when I told the family it was ovarian cancer, the first chemo treatment, the last chemo treatment and all the challenges in between. She was by my side for years after my battle with cancer had been won. Jaz was my Schnauzer. She knew that I didn't feel well while doing chemotherapy every week. She would be close to me when I needed it and would move over when I needed some room to move around. It was very comforting to have my little buddy right there with me. Jaz would get up in the middle of the night with me when I couldn't sleep. She would curl up under the desk if I was on the computer or snuggle next to me if I was reading. She never faltered. Years later, I became her caregiver for a very short period of time when she was diagnosed with cancer. My journey was much more pleasant with my four-legged caregiver.
Joleen Goss
Kingman
For more information, contact Robin Campbell at relayforlife2009@yahoo.com or (928) 757-4712, or Kat Fish at katfishrelay@yahoo.com or (928) 530-2711.