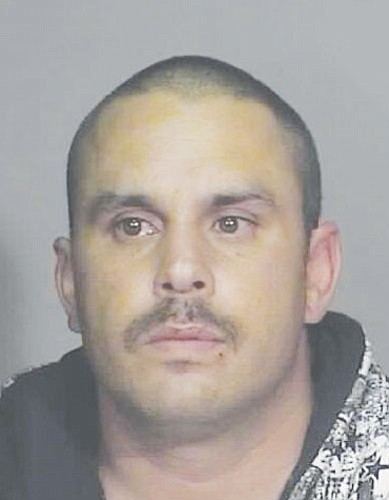 Originally Published: October 28, 2009 6 a.m.
KINGMAN - Police have arrested a man they believe is responsible for the armed robbery of the Gas and Grub Friday.
Mohave County Sheriff's detectives arrested David Eugene Stock Jr., 34, of Kingman early Monday evening after serving a search warrant at Stock's residence in the 3600 block of E. Dove Lane.
Stock is suspected of robbing the Gas and Grub on Route 66 at E Diagonal Way just after 9 a.m. Friday. The suspect, who was described at the time as a Hispanic male, held two clerks at gunpoint and left with an undisclosed amount of cash.
Trish Carter, spokesperson for the Sheriff's Office, said the arrest was the result of "high-end detective work." She said detectives were able to match witness statements with information they already had on Stock, who has a criminal history.
"Computer systems are amazing these days," Carter said.
The Sheriff's Office served a search warrant on Stock's residence around 5 p.m. Monday and allegedly found the clothing worn during the robbery, along with some drug paraphernalia.
A security camera image released by police after the robbery showed the suspect wearing a unique black and blue flannel hooded sweatshirt and black pants.
Stock was booked in the Mohave County Jail for felony robbery but could face more charges.
More like this story