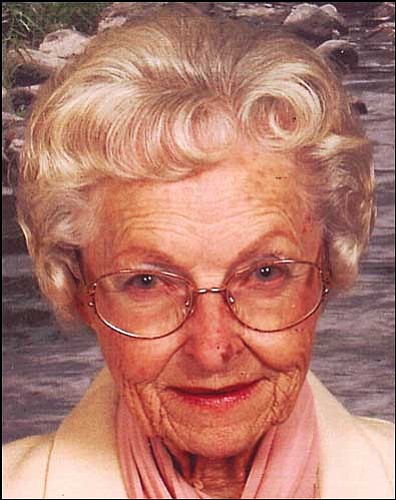 Originally Published: September 1, 2009 6 a.m.
It saddens us to announce that Bonnie Lou Bradley passed away on Wednesday, Aug. 26, 2009, after a brief illness. She was a long-time resident of Kingman.
Ms. Bradley was preceded in death by her husband of 62 years, Cecil "Whitey" Bradley; her sisters, Margie Bradley and Patty Windham; and her brother, Stacy Lee Bratcher.
Born in Waxahachie, Texas, in November 1925, to Stacy and Alma Lee Bratcher, she was the eldest child of four and grew up in Texas and New Mexico. Early married life was spent farming in southern New Mexico and then farming gave way to road construction. She moved and made her family a home all over New Mexico and Colorado until finally settling in Kingman.
In recent years, Ms. Bradley was the owner and president of Lu Bon, Inc., a general contractor business here in Kingman, noted by those who knew her as the "Best Cook in Kingman," well known for her cakes and pies.
Ms. Bradley is survived by her four children, Cindy Wingard of Sacramento, Larry (Susan) Bradley of Phoenix, Frank (Jan) Bradley of Cheyenne and Terry (Jackie) Bradley of Kingman; five grandchildren; five great-grandchildren; and numerous nieces and nephews scattered throughout the United States.
A viewing is scheduled from 5 to 7 p.m. Tuesday, Sept. 1, at Sutton Memorial Funeral Home, 1702 Sycamore Ave. The service will be at 10 a.m. Wednesday, Sept. 2, at Desert Church of Christ, 2345 Gordon Drive. Interment will follow at Mountain View Cemetery, 1301 Stockton Hill Road, Kingman.