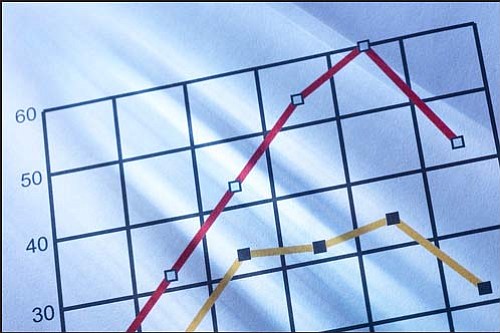 Originally Published: September 2, 2009 6 a.m.
KINGMAN - Mohave County has posted the single largest year-over-year percentage drop in employment of any metropolitan area in the country, according to a new July report published by the Bureau of Labor Statistics.
Released Tuesday morning, the Metropolitan Area Employment and Unemployment Summary shows that total employment for the Kingman-Lake Havasu metropolitan area fell 9.3 percent from July 2008 to July 2009, the sharpest year-over-year decline among all 372 metro areas monitored by the BLS. Another Arizona city, Prescott, came second, shedding 8.9 percent of its workforce over the same time period, with Reno, Nev., coming in third at 8.4 percent.
The countywide unemployment rate finally broke the 10-percent barrier in July as well, rising half a point from 9.8 percent in June to 10.3 percent, its highest level since February 1994. Total non-farm employment fell by about 200 jobs, with losses confined primarily to the construction, education/health and leisure/hospitality sectors.
Most other job sectors remained flat, though the trade, transportation and utilities sector did post a slight gain of about 100 jobs.
In the Kingman area, the unemployment rate varies wildly depending on which part of town you look at. In Kingman proper, the rate is only 9.4 percent, which is actually lower than Bullhead City's rate of 9.8 percent but higher than Lake Havasu's 7.8 percent, the lowest among the county's three major cities.
However, the rate explodes in communities just outside the Kingman city limits, with the New Kingman-Butler area experiencing 15.8 percent unemployment and Golden Valley falling just shy of 21 percent.
The highest unemployment in the county can be found in the tiny communities of Dolan Springs and Peach Springs, which sported unemployment rates of 23.2 percent and 25.9 percent, respectively.
Conversely, the lowest unemployment can be found in Colorado City, where only 6.7 percent of the town's 1,319 workers are out of a job.
Mohave County's unemployment rate continues to hover about a point above the statewide average of 9.5 percent, which remains in step with the current national average of 9.4 percent.
Michigan continues to be the worst-hit state, with unemployment at 15.6 percent, while North Dakota retains the nation's lowest rate of just 3.9 percent.