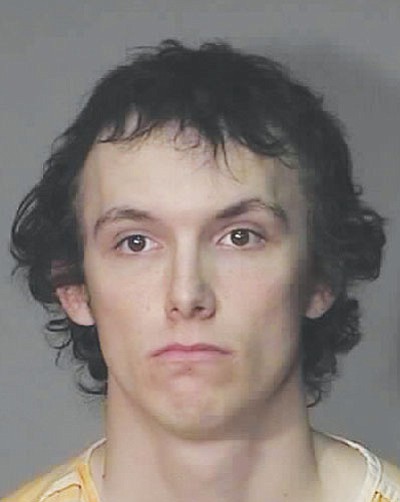 Originally Published: April 4, 2010 6 a.m.
KINGMAN - Two men were arrested by police after a robbery of the Circle K on Kingman Avenue shortly after midnight Friday morning.
Jeffrey Scott Malcolm, 20, and Robert Roberts III, 22, both of Kingman are charged with armed robbery in connection with the incident.
Kingman Police Department spokesperson Sgt. Bob Fisk said the two were observed in their car by a patrol officer responding to the robbery call, which was reported around 12:45 a.m.
No information had been given on a suspect vehicle, but the officer played off a hunch given the time of night and lack of other cars on the road, Fisk said.
The officer attempted to pull the suspects over near Harrison and Crozier avenues.
As the car was pulling over, the passenger, identified as Malcolm, took off running, dropping a bag that contained money and cigarettes allegedly taken from the store.
The driver, Roberts, was arrested after the traffic stop. Fisk said the young man was initially oblivious to the nature of the charges he was facing.
Malcolm jumped a fence and allegedly waited for police to clear the scene and returned to see if they had missed any of the money and cigarettes he dropped.
Fisk said Malcolm used a BB gun concealed in the pocket of a hooded sweatshirt during the robbery. He made off with less than $250 and four cartons of cigarettes.
After Roberts was arrested, police visited a residence where Malcolm was known to frequent. He eventually returned to that residence and was arrested by police.