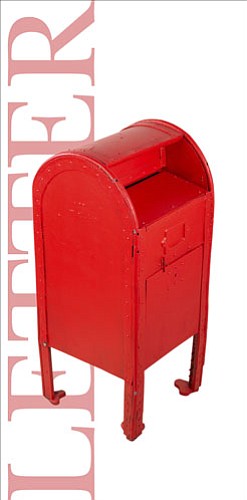 Originally Published: April 6, 2010 6:01 a.m.
Turkey was never the "Sick Man of Europe." She was seen from Europe as the "Sick Man on the Bosporus." Turkey did not become the "Quiet Man of Europe." Turkey is Minor Asia in geography and the doorway to the Near East. Even in this column, America tries to push Turkey towards Europe. That was foreign policy during the Cold War, and up to today most Americans don't know what price Kennedy paid for the withdrawal of Russian rockets from Cuba. The price was the withdrawal of U.S. rockets from Turkey, which were there in the first place.
Under pressure from Washington and global manufacturers, Europe opened her doors to Turkish immigration, to enforce wage competition: Ford in Cologne, GM in Russelsheim employed "guest workers" first. The Ferrero candy in Kingman shops is produced by Turkish women in a German town where the husbands work hot odd jobs to produce cast iron motor blocks.
Though millions of Turks live in Western Europe now, and a large percentage of third generation Turks are on welfare, the pious procreation in Anatolia more than doubled the population from 1969 to 2000 - from 31 to 68 million people. Istanbul's population is larger than New York City's, and Turkey is a long-time patient of the International Monetary Fund (IMF). You wanna help Turkey? Buy Haribo rubber bears, now produced in Turkey and on Kingman's shelves.
The admission of Turkey to the European Union would have the same results as the admission of Mexico to the United States of America, or worse. Criminal courts in Europe are confronted with blood feuds among Turks and a travel advisor recommends to Western tourists: "When a child runs into your car on a highway, don't stop and help in Anatolia. Put the pedal to the metal for your life's sake."
Turkey has "emerged as a regional superpower"? For centuries, the Osman Empire was a regional superpower, the peacemaker in Palestine and Bagdad, before Western oil interests crushed her and drew arbitrary borderlines between their spheres of interest. The Turkish military spends a high portion of the GDP and is a burden on the economy, weakens it. There is progress, like everywhere, but "edging toward Europe" (columnist) makes no more sense like "edging toward America," perhaps less. Jeans and Coke are American symbols, not European. The ties between Turkish and NATO generals are softer than with U.S. Air Force staff. Today's Europe is by far overstretched, the Euro lost 15 percent from its peak against the USD, which is weak enough.
Turkey will flourish without Europe, like many non-European nations.
Nick Schmidt
Kingman
More like this story