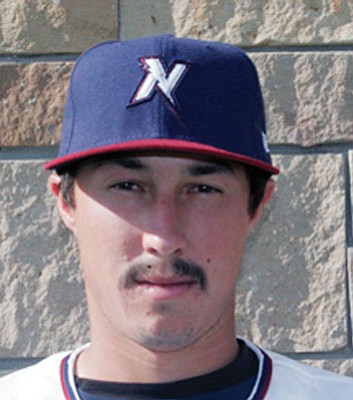 Originally Published: April 9, 2010 6 a.m.
KINGMAN - Chris Chavez landed a spot on the preliminary roster for the Northwest Arkansas Naturals, the Double-A affiliate for the Kansas City Royals, but the 2003 Kingman High graduate will have to wait in Arizona before heading east while the Naturals open their season this week.
"I'm on the DL (disabled list)," Chavez said. "I hurt my ankle in spring training. It's the foot I use to push off, so they're taking their time with me."
This is the right-hander's second stint with the Naturals since signing with the Royals as a free agent in 2006. Chavez was promoted from Class A Wilmington, Del., in early August last season to the Naturals. His time in Arkansas was short however - after three appearances for the Texas League North Division champions, he was sent on to the Omaha Royals, the Triple-A affiliate for the Royals. Early on in spring training, Omaha is where Chavez had hoped to begin this season.
"They talked to me the first couple of days about making the Omaha team," he said. "But the Royals had a bunch of older guys
in their big league camp. When they were sent down, it had a domino effect."
Chavez pitched in five games at the end of last season for Omaha. He had a 3.00 ERA over 18 innings. He surrendered six earned runs, 15 hits and issued four walks. He struck out 15 and held opponents to a .221 batting average.
Though it wasn't the way Chavez wanted to begin this season, he's upbeat about the future.
"I had a good spring," he said. "It happened in my second-to-last outing, which was a bad time. But I should be out of here in a couple of weeks."