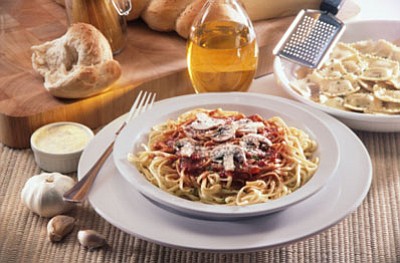 Originally Published: April 9, 2010 6:01 a.m.
KINGMAN - Eagles Auxiliary 3744 hosts a spaghetti dinner from 5-7 p.m. Saturday at 4536 Patsy Drive.
The public is invited.
Salad and bread are included at a price of $6 a plate, and a cocktail waitress will be taking orders.
Call (928) 757-8635 for more information.