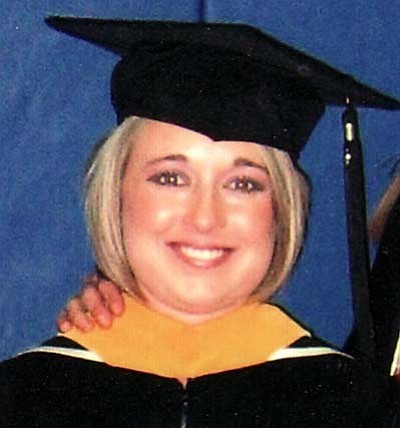 Originally Published: April 25, 2010 6 a.m.
Lindsey Adams, a 2004 graduate of Kingman High School, graduated in December from the University of Nevada-Las Vegas with her certificate as a radiologic technologist and her Bachelor of Science Cum Laude in Radiological Technologies from Mount Marty College in Yankton, S.D. Upon passing her national board certification in January, Adams is presently employed at Kingman Regional Medical Center.
While at Kingman High, Adams was a varsity athlete on the volleyball and basketball teams, and a member of the student council. At Mount Marty, Adams earned varsity letters on both the volleyball and softball teams while achieving academic distinction from the National Women's Basketball Coaches Association and the National Women's Volleyball Coaches Association by being a member of a team ranking in the top-10 teams nationally for academic achievement in both the NCAA and NAIA. Adams' basketball career was cut short due to the onset of diabetes.
Adams is the daughter of Keith and Marty Adams of Kingman, granddaughter to Ken and Kathryn Adams of Kingman, and the late Myrtle Kenjoski of Osseo, Minn.